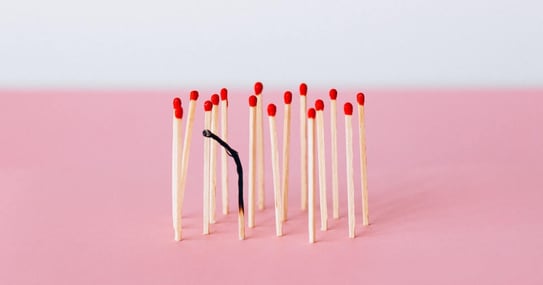 "We envision a world without burnout, and workplaces where people grow and thrive, not simply survive for a paycheck."
Recently, we collaborated on the release of the State of Workplace Burnout 2023 report – and the findings can't be ignored.
The only way to reverse today's burnout crisis is to clearly define burnout, understand the scope and impact it has, and explore how to prevent burnout going forward.
To start, remember that burnout is caused by unmanaged chronic workplace stress. People are quick to blame individuals for being burnt out, but that's not the case. There are organizational factors that fuel employee burnout.
Now let's dig into the burnout statistics that everyone should know...
1. Over 38% of people are burnt out







Yikes! This is a big deal, especially since this is a notable increase from 34.7% in 2021 and 29.6% in 2020. Burnout is measured by an individual reporting high levels of exhaustion, cynicism, and reduced professional efficacy.
2. People in the 18-24 age range are experiencing burnout at the highest rate (47%)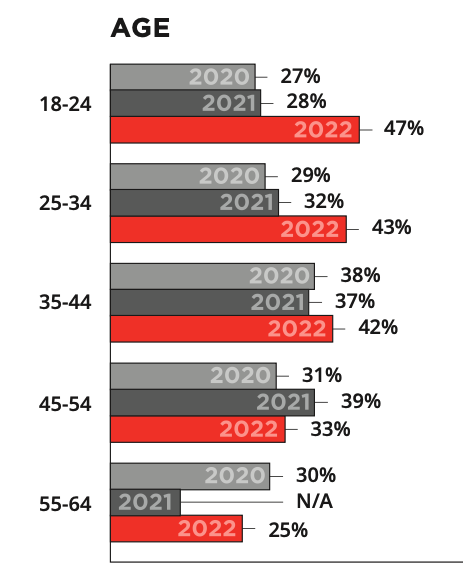 It's troubling to see entry-level talent struggling with burnout so early in their careers. If things don't change in the workplace, this downward trend will continue as new generations enter the workforce.
Leaders need to provide young professionals with the tools and environment that can combat burnout.
3. People who are not burnt out feel 217% more supported by their organization than those experiencing burnout



Organizational support is a major key to preventing burnout. Burnout levels decrease when leaders create a work environment that prioritizes psychological safety, belonging, and employee engagement.
4. 57% of people who are burnt out report being less productive in the last 12 months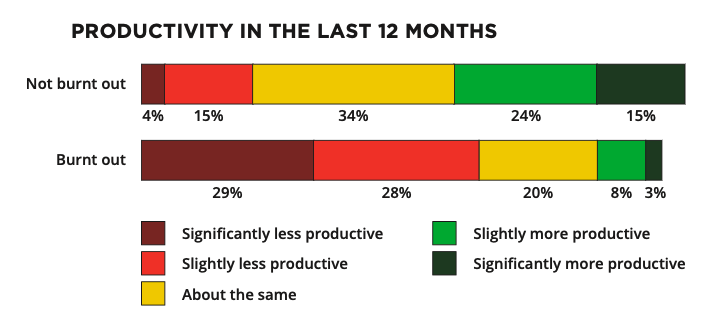 There's clearly a big difference in productivity between those who are burnt out and those who are not. Infusing organizational support into a company culture can help bridge that gap.
Ultimately, a healthy company culture enables higher levels of productivity in the long term.
5. 47% of people who are burnt out report producing lower quality work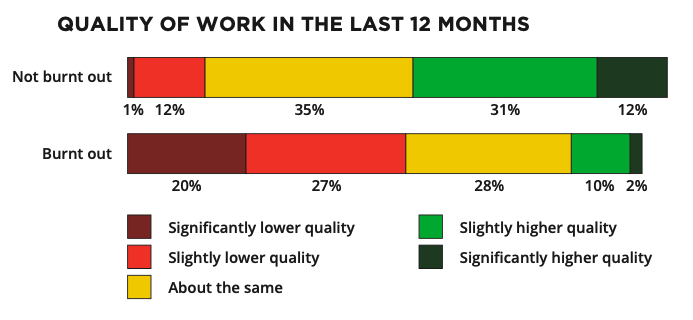 Burnout leaves people feeling drained, overwhelmed, emotionally exhausted, cynical, and distracted – not exactly an emotional state that is conducive to high performance.
On the flip side, 43% of people who are not burnt out report producing higher quality work. Leaders get the best from their teams when the organizational culture, structures, and processes set people up for success.
That's Not All...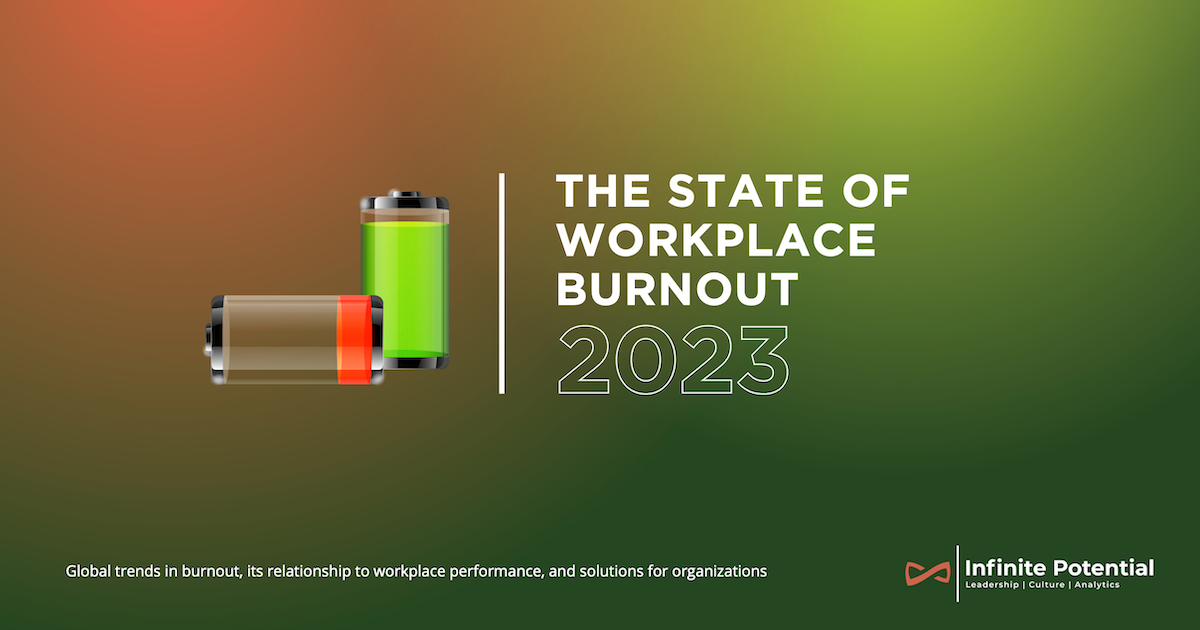 These few quick stats only scratch the surface of the insights featured in this year's State of Workplace Burnout report.
The report breaks down causes and preventative solutions to burnout. It's a must-read for all leaders, especially those who are managing hybrid and remote teams.
Ready to dive into the full report?
Thank you to Andrew Freedman, Dr. John Chan, Sally Clarke, and Amanda Cebrián for conducting this important research.