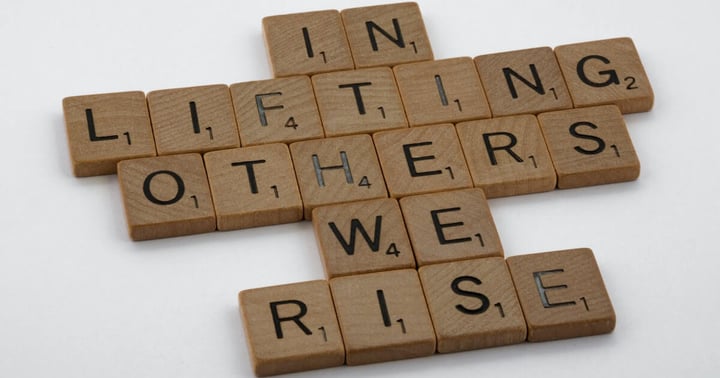 Gallup's State of the Global Workplace: 2021 Report found that "roughly 7 in 10 employees are struggling or suffering, rather than thriving, in their overall lives."
Currently, only 36% of U.S. employees are engaged in their work and workplace.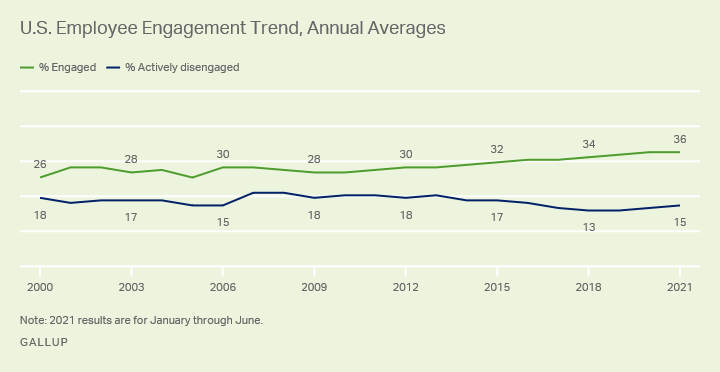 That's a big deal.
Employee engagement is linked to many organizational outcomes, including productivity, retention, and overall well-being. In fact, highly engaged teams drive 23% greater profitability.
A major key of how to retain top talent boils down to authentic connection.
When people feel authentically connected to their work, company, peers, manager, and self, that's when employees and their businesses transform into unstoppable champions.
What can leaders do to effectively engage and empower their teams?
Here are top HR tools that can dramatically improve your employee experience strategy:
1. LifeGuides – Coaching Platform
LifeGuides goes beyond traditional Employee Assistance Programs (EAPs). Employees get unlimited access to one-on-one personalized sessions with a Guide of their choosing. LifeGuides is more casual than therapy and more qualified than a friend.

Employees pick from 200+ topics – such as "emotional wellbeing and stress" or "work life and prosperity." Then employees can choose from a variety of Guides who have successfully navigated the same life event they are facing.
2. BetterUp – Coaching Platform
Whether your team is looking for professional development or personal growth, BetterUp's coaching platform helps people hone in on a key focus area. BetterUp's approach is to work with members to identify, understand, and own their strengths, so they feel empowered to reach their full potential.

Coaching offers a significant ROI for companies and individuals. BetterUp reports that 76% of members rate sessions as life-changing or amazing. On top of that, BetterUp has seen a 130% increase in job performance among community members.
85% of partner organizations say Headspace has helped their employees with stress, anxiety, and resilience since the COVID-19 crisis.

Through meditations and exercises, Headspace's enterprise solution offers content that is designed to help support employee mental health.
4.

15Five

– Continuous Performance Management Software
Through education and performance coaching, 15Five is built with positive psychology in mind. Weekly check-ins and performance reviews are two examples of features that are offered via the platform.

We've been using 15Five for years, but we're not the only ones. Other 15Five clients include companies like Credit Karma, Spotify, and Pendo.
5.
Slack
– Internal Team Communication
If you want to make your life easier, replace email and Microsoft Teams with Slack. We're Slack power users at SHIFT, so we can personally attest to how much time and energy Slack can save you.

Instead of never-ending email chains where messages get lost, Slack encourages real-time conversations that are organized by project or initiative in one place: a channel.

Another perk is that there are Slack integrations with nearly every tool imaginable, including Google Drive, Zoom, Outlook, and Salesforce.
We've always been big fans of personality assessments for ourselves and clients. The DNA TTI Assessment is a diagnostic tool that highlights how individuals behave, why they are wired to behave that way, and the drivers for decision-making.

Whether it's during recruiting, onboarding or down the road, it's worth exploring how personality assessments can help teammates work better together.
7. Annual RESET Playbook – Individual or Team Goal-Setting Exercise
Get ready to dream big – and see those dreams come to life. Our Annual RESET Playbook is a free guide that individuals and teams can use to reflect on the past 12 months and game plan for the 12 months ahead.

The playbook helps turn reflection into action, so you can achieve your personal and professional goals.
Imagine a leadership book that cuts out the fluff and is packed with actionable recommendations. That's what THRIVE brings to the table.
This book breaks down what leaders can do to unlock the power of their people in a way that fuels healthy and sustainable business growth.

Here's an example of a freebie from this book – Role Excellence Profiles (REPs). This framework allows leaders to define what exceptional performance looks like within a specific role.
Rather listen than read? The Inevitable: The Future of Work podcast is a must-listen to add to your list. Each episode profiles leaders who are driving revolutionary workplace movements.
From "The Art and Science of Creating Inclusive Diversity" to
"Understanding and Achieving Mental Fitness," the conversations are guaranteed to leave you feeling inspired and prepared to tackle the challenges you're facing.
10. Latch –

Employee Engagement Platform
Last but not least, this list would not be complete without a plug for Latch. Latch is a tech-enabled tool that inspires high-performance by fostering employees' connection with themselves, peers, manager, work, and company.

Here's a glimpse of how it works:
Pulse Surveys: Customizable pulse checks shed light on how employees are feeling – and what is and isn't working.


Video Stories: The team gets to watch a short video of a teammate or company leader sharing a story. For example, employees could share stories of when they felt supported by coworkers or a leader could highlight key company initiatives.


Guided Reflection & Action Planning: After watching the video, employees are encouraged to share their takeaways and see how others respond. It's a way for teammates to learn from and be inspired by colleagues.


Data-Driven Insights: The leadership team can see real-time and actionable data to better understand employee sentiment and what they can do about it.


Access to Experts:

With 20+ years of management consulting experience, Latch change management experts and leadership coaches are ready to help.
With so many tools out in the market, it's difficult to know where to start and what's worth testing.

There's no one-size-fits-all solution, but the resources on this list are surefire places to start.

After helping clients navigate employee engagement challenges for decades, we're always excited to talk through how teams can turn pain points into opportunities. Send us an email at team@shiftthework.com.