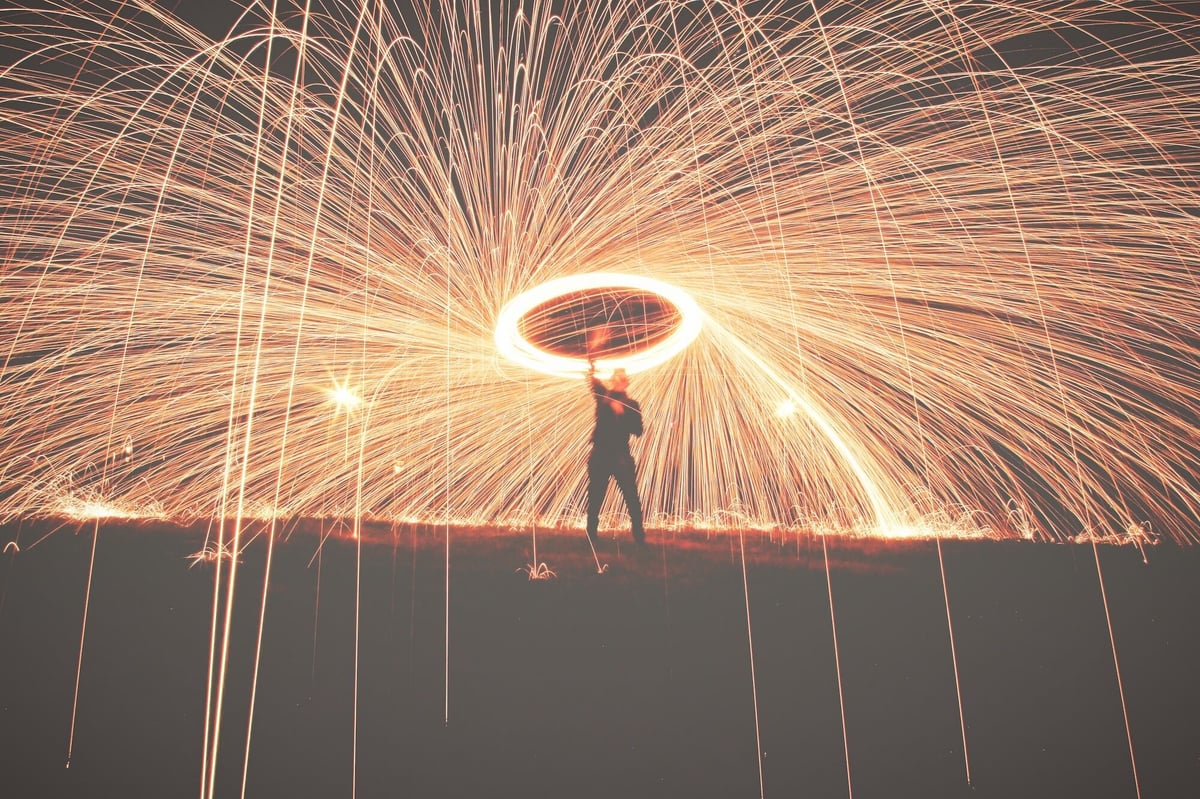 "What you appreciate appreciates."

In virtual work environments, we all have to explore unique and personalized approaches to making employees feel seen, heard, and understood.
A little recognition goes a long way, so imagine what can happen if teams took employee appreciation to the next level.
The return on investment of creating a thoughtful employee recognition strategy outweighs the time, effort, and cost that goes into operationalizing it.
The ROI of Recognition Done Right

When recognition is a priority, its impacts spread far and wide across the organization. For example, you'll find…
Happier Teammates – "82% consider recognition an important part of their happiness at work."
Higher Performance – "Four in five (81%) employees report they are motivated to work harder when their boss shows appreciation for their work."
Less Turnover – "63% of people who are 'always' or 'usually' recognized at work consider themselves 'very unlikely' to seek a new job in the next 3-6 months, whereas only 11% those who are 'never' or 'rarely' recognized feel the same way."
Let's not forget how employee recognition helps tackle the dreaded "b-word" – burnout. This O.C. Tanner Culture Report found that when there's no consistent organizational strategy for recognition in place, the odds of burnout increase by 29%.
We've seen first-hand how recognition boosts morale and engagement, increases productivity and performance, retains top talent, and improves business outcomes.
Mindset for Leaders Modeling the Way


Whether you're the CEO or manager, all leaders have a role to play in recognizing and rewarding employees.
Here are a few things to keep in mind:
Identify how you want to recognize your team and incorporate it into your priorities
Be specific, timely, and relevant in what you are recognizing
Customize your approach to be unique to you and your team
Ask employees what types of recognition are most meaningful to them
Collaborate with other leaders to share ideas and best practices
Create the space for team members to recognize others
Inspiration for When and How to Recognize


If you take a creative and curated approach to recognition, you can turn practicing gratitude into a habit instead of an afterthought. An extra bonus of making a teammate's day is that you'll feel more fulfilled and connected with your teammate as a result.
Ultimately, we want to encourage everyone to view recognition as a core component of a thriving company culture – a culture that celebrates and brings people together.
What are a few sample milestones that are perfect opportunities for recognition?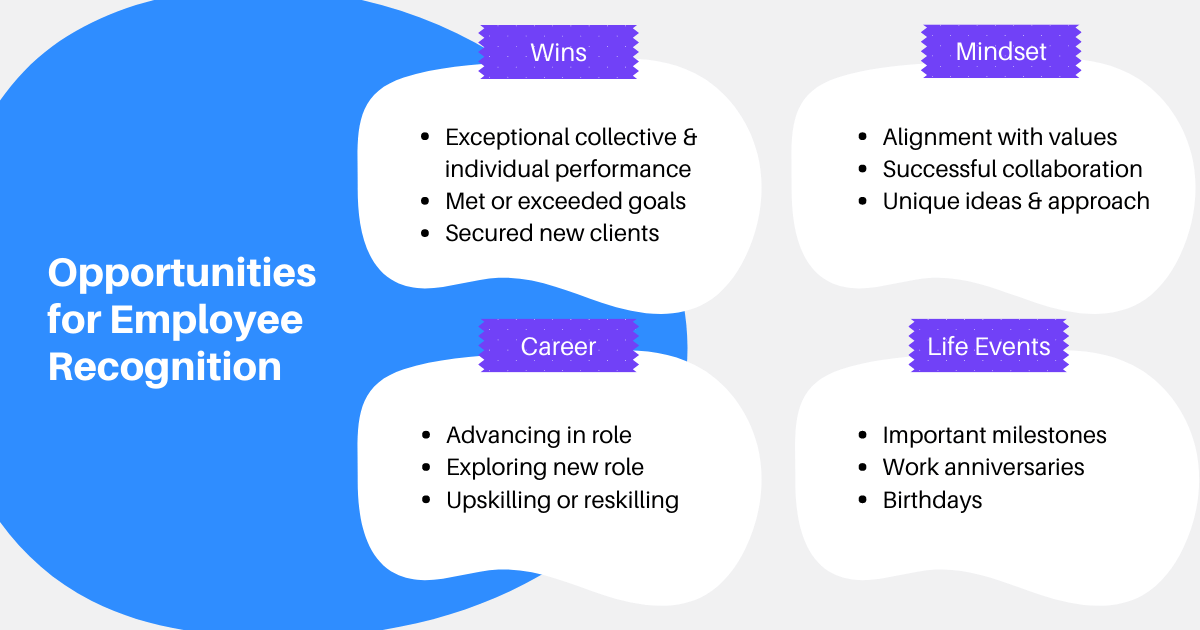 The question then becomes – What are some ways to recognize individual team members or the team as a whole?
Record a personalized video to celebrate and thank an employee or team
Send an organization-wide message to spotlight an individual or team accomplishment
Mail a handwritten card and let them know how much you appreciate them
Share positive feedback in 1:1 meetings and staff meetings
Surprise and delight with a customized care package (Caroo

makes it easy to send curated gift or snack boxes)
Recognition Isn't Just Top-Down

Recognition shouldn't come from just managers. When employees are encouraged to get involved, it benefits all aspects of the business.
A SHRM/Globoforce survey found that organizations that have implemented peer-to-peer recognition perform better.
"When you look at companies that promote peer-to-peer recognition versus those that don't, they are 11.5% more likely to impact engagement in the workplace; 28% more likely to reinforce corporate values; 34.8% more likely to help with employee retention; and 35.7% more likely to have a positive impact on financial results."
Feeling appreciated by coworkers strengthens bonds and makes people feel good.
The most important part is to avoid peer-to-peer recognition feeling like a chore or yet another thing to add to a lengthy to-do list.
If your team uses Slack, check out the HeyTaco integration. What you do is send a virtual taco and include a nice message. It's an easy and real-time way to show appreciation and make a teammate smile.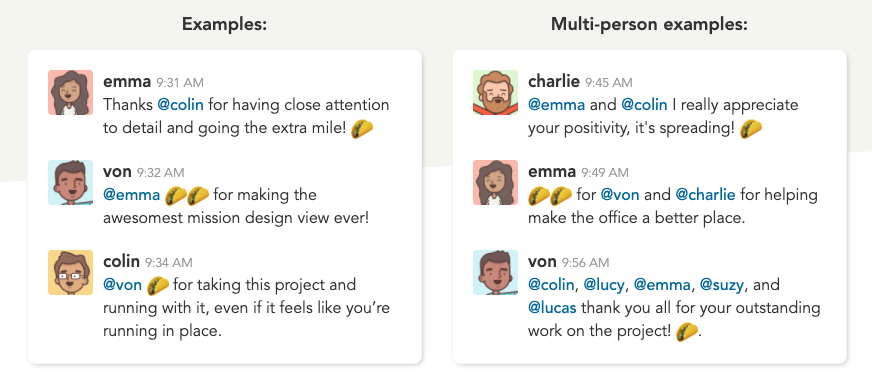 Consistent Recognition Creates Better Communication

The reason why recognition is so impactful comes down to the need for human-to-human connection.
Company cultures thrive when teams feel genuinely connected to the five points of authentic connection – connection to their peers, manager, company, work, and self.
Creating open lines for meaningful communication helps employees feel more emotionally invested in their personal purpose and the success of the business.
In order to sustain a culture of recognition and connection, it's worth exploring tools that streamline the process and make it fun.
Whether you want to celebrate a colleague or highlight core company values, the Latch platform allows teams to use videos to share stories that people want to pay attention to and respond to.
It's more than simply watching a video and forgetting about it. It's a way to start conversations and create experiences that bring teams together.
See how Latch helps teams feel more connected with the work they do and the people they do it with.