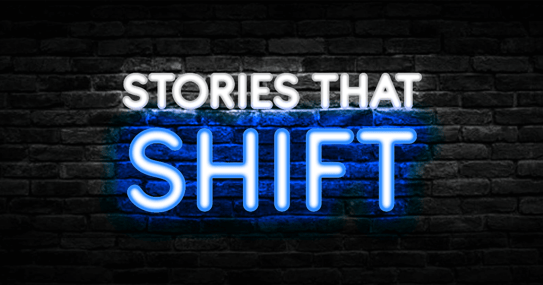 Coffee Roulette. Global Culture Club. Paint Your Pet Night. Embrace Your Jellyfish.
NextRoll is doing hybrid right.
Take a page from NextRoll's book for ideas on how to fight Zoom fatigue and spark joy for your team.
We connected with Marissa Cardon, NextRoll's VP of People Programs & Operations, to learn how their global team of "Rollers" are discovering success and growth in this virtual world.
Check out our Q&A with Marissa below.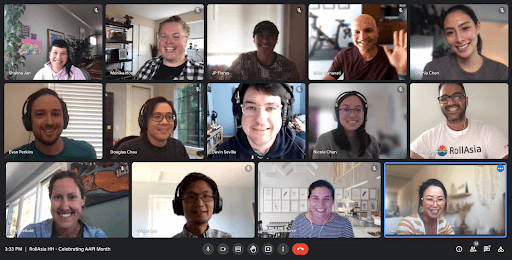 Q: How has NextRoll's company culture evolved because of hybrid work?

We used to be an office-first culture, but moving to a hybrid work model has allowed us to be creative with our programs and events. Moving culture-building perks to a virtual environment ensures we continue to provide an equitable and inclusive workplace for Rollers everywhere.
Rollers appreciate the flexibility of working from home, reducing (or removing) their commute, and coming into our offices when it works best for them to be productive.
However, one difficulty with hybrid work is that there are more scheduled meetings. Meeting fatigue is now an area of concern as Rollers don't have the opportunity to organically connect and collaborate like they once did in the office. The good news is that we've recognized the fatigue and we're working on initiatives to combat it, including training on better meeting effectiveness and encouraging more agency over one's calendar.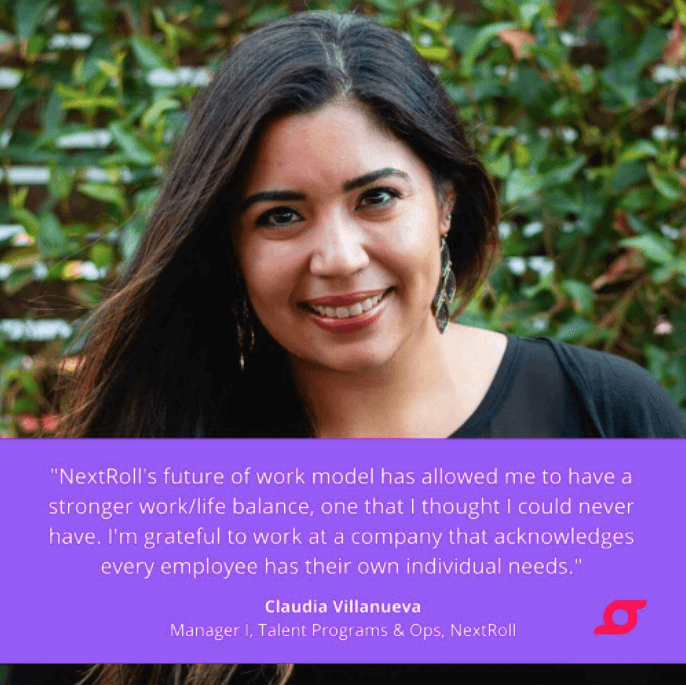 Q: What unique initiatives have helped unite remote or hybrid teammates – and what hasn't worked?

We have several initiatives and programs to help our Rollers connect in our remote and hybrid work environment.
We use a Slack tool called "Coffee Roulette," which randomly pairs participating Rollers together for casual chats – not work-related – every two weeks. This tool connects coworkers who may not have met or worked together, or colleagues who haven't seen each other in a while.
We've also created a Global Culture Club. This group focuses on hosting contests and events. These activities allow people to connect on projects that are fun and not work-related. Over the past two years, the Club has hosted events like "Paint Your Pet Night" and a "Ravioli Making Class."
At the beginning of the pandemic, we hosted twice-monthly Global Town Hall meetings. Initially, Rollers found these helpful as we all navigated the many changes of our new environment. As time went on, we got feedback from Rollers on how much company-wide content that felt was the right amount. We then switched to monthly meetings that also include Q&A sessions where our executive leaders answer Roller-submitted questions.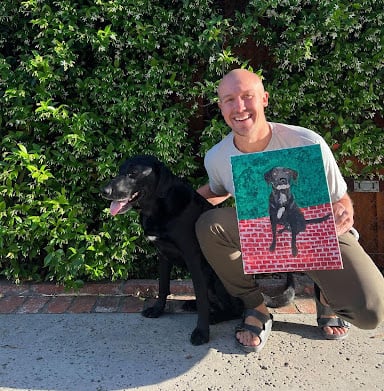 Q: How are company values reinforced and kept top of mind?

Our six Culture Creatures (owl, dog, bee, beaver, monkey, and jellyfish) represent our values of growth, loyalty, innovation, resourcefulness, fun, and transparency. These have always been the center of our focus and culture.
For example, we embrace the Jellyfish in our virtual Global Town Hall meetings by transparently responding to Roller-submitted questions.
We also incorporate our Culture Creatures into our semi-annual review process. We ask Rollers and managers to identify the Culture Creatures they embodied during the time period and ask how their approach to accomplishing their goals reflects our company values.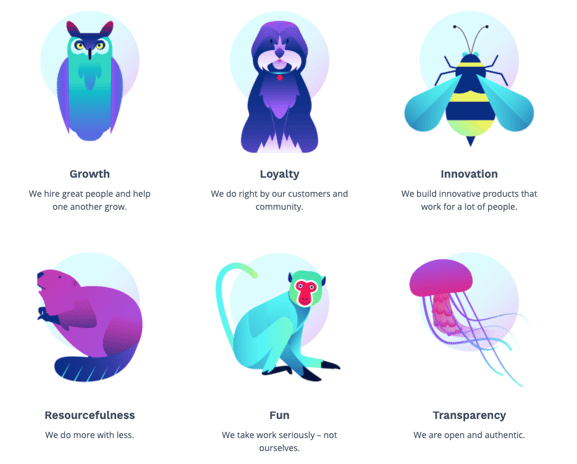 Q: How are employees empowered to take ownership and co-create their experience at work?

Rollers and their employee experience are incredibly important to our culture. There are several ways employees can take ownership and help enhance it.
We host several annual surveys, including our Sentiment Survey and DEI survey, which help us gather feedback and take action on enhancing the Roller experience.
Our Jellyfish (i.e. Roller) question board provides another opportunity for Rollers to ask questions that NextRoll leaders respond to on a monthly basis, whether it's related to business or employee experience.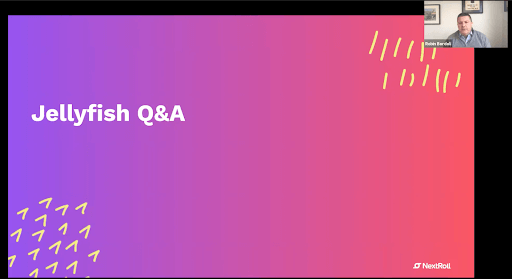 We also have a DEI Core Committee made up of a cross-functional group of Rollers who are not only advocates for diversity, equity, and inclusion but who serve an active role in projects that focus on DEI in our global communities.
Additionally, we have eight employee-led ERGs (ChaiRoll, RollAsia, RollDeep, RollMigos, RainbowRoll, RollWomen, RollAble, and RollVeterans) that help Rollers find and feel a real sense of community through events, education, and connection.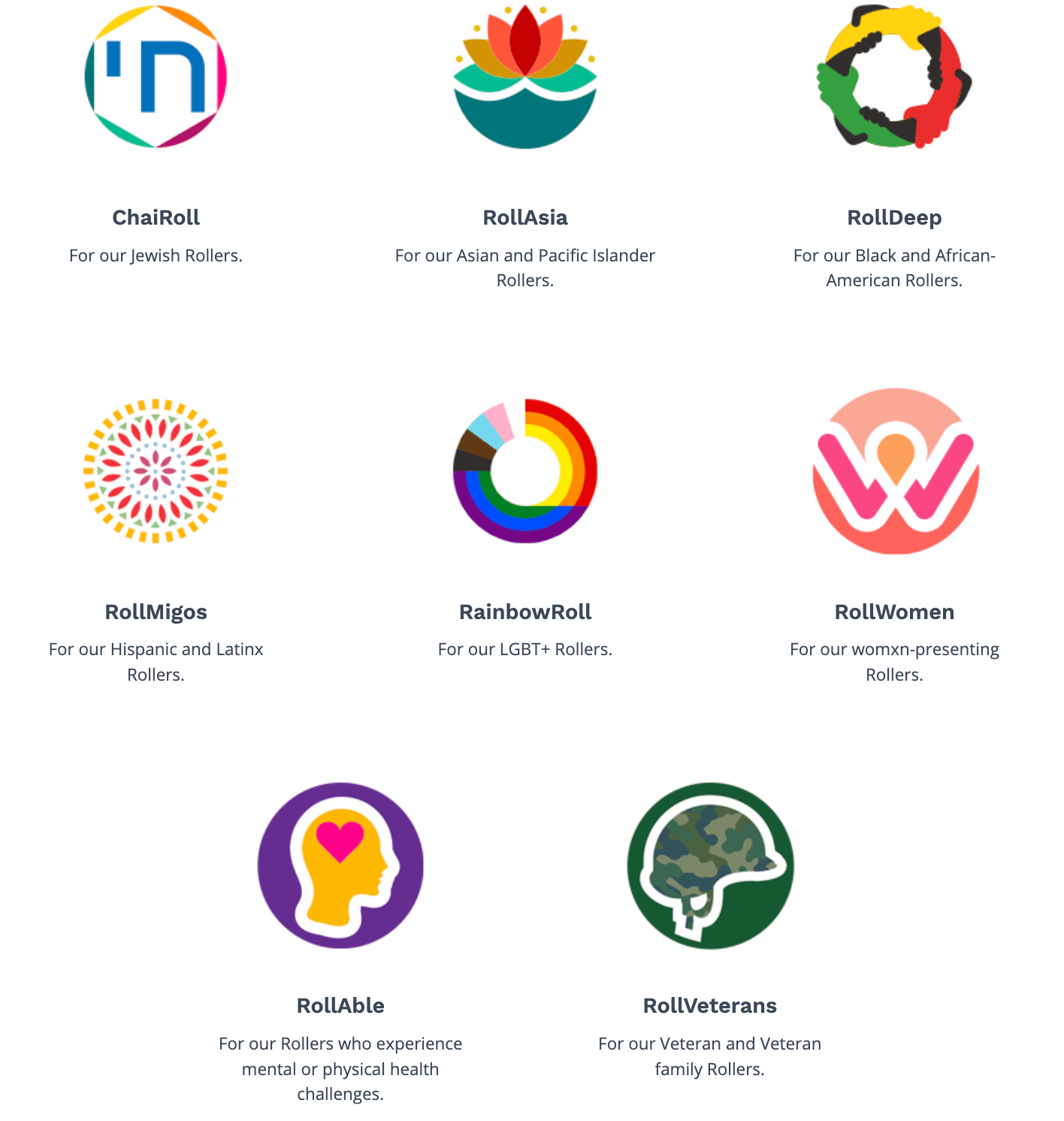 NextRoll is Growing!

Interested in what else NextRoll is doing to attract and retain their top talent? Or looking to make a career move?
Either way, learn how NextRoll is scaling its global presence while keeping a people-first approach.
NextRoll deserves a tip of the cap for the work they're putting into making the world of work better for everyone.

Subscribe to Stories that SHIFT to stay up to date with the latest leadership and company culture trends.