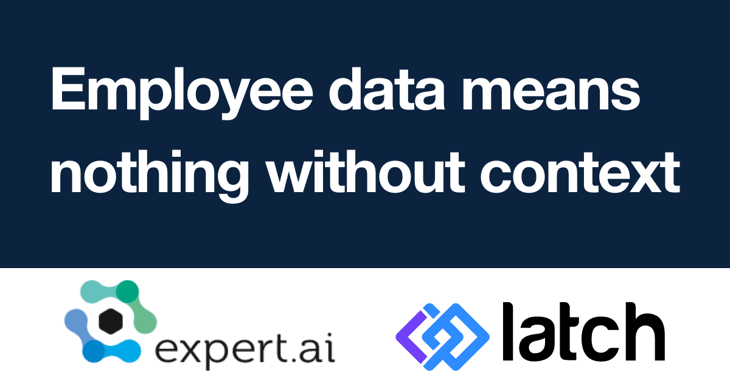 Data, data, data. All organizations have it, but few leaders know what to do with it – especially when it comes to using the data to drive decision-making.
Employee engagement data has come a long way in the past few years, and with the emergence of artificial intelligence (AI), it's getting better and better every day.
Even with fancy technology, the same problems still exist. Organizations fail to capture accurate, relevant, and unbiased data, and when they do, they don't know how to interpret it. Data for data's sake isn't helpful, and worse yet, bad data or incorrect interpretation leads to poor decision-making.
What's the Solution?


People leaders and their employees are missing out on what's possible when you have data with context...
That's why we're excited to announce major enhancements to our proprietary tech platform called Latch. By leveraging expert.ai's natural language processing (NLP) software, Latch serves up data with context on a silver platter.
Infusing expert.ai's robust NLP and AI capabilities is a game changer for Latch. It provides leaders with technology that enables them to make smarter decisions, increase efficiency, reduce risk, save money, and drive engagement.
We sat down with our Head of Product, Jess Greenwood, and expert.ai's Head of Customer Success, Ramona Aubry, to dig into why NLP, AI, and our Latch/expert.ai API integration should matter to organizations.
Natural Language Processing Leads to Less Noise and More Focus

"NLP is powerful because it turns language into tangible data. Language can come in so many shapes or forms – from unstructured data like surveys, documents, reports, etc. – and NLP removes the noise so you can focus on what is most important in the data you're working with." – Ramona Aubry
Considering the incredible volume of data captured in Latch, we explored how we could quickly hone in on the key takeaways and do it without bias. The NLP technology behind AI-driven sentiment analysis provides the breadth and depth that allows our clients to make decisions in both an informed and intuitive way that is simply not possible with either quantitative or qualitative data on its own.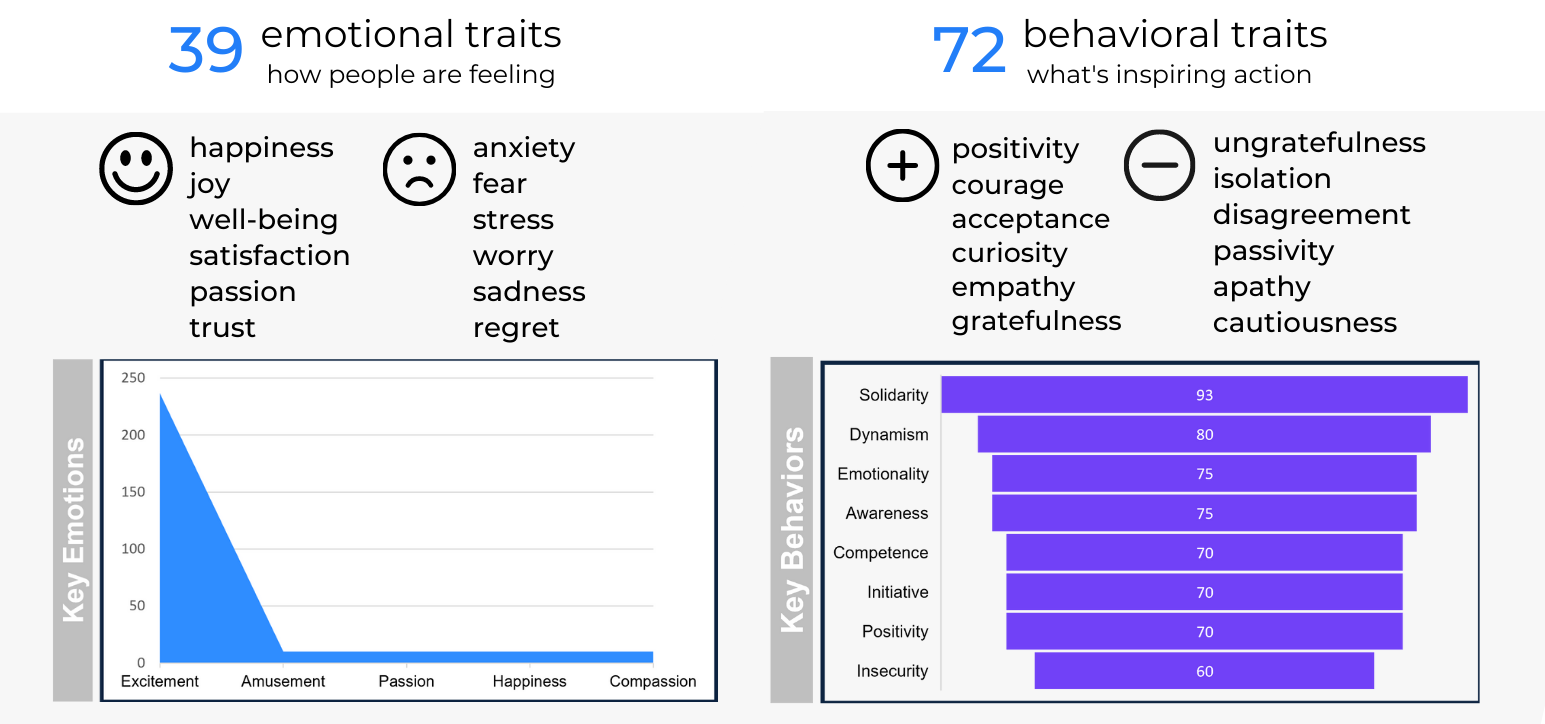 Latch and Expert.ai in Action

Using expert.ai's API integration within our Latch platform gives us on-demand AI-powered data analysis that is easily accessible and understandable.
"AI offers directionality – helping to provide context that leads to action in a matter of seconds. It takes roughly 20 seconds to run hundreds of lines of comments through expert.ai. If you think about being a leader trying to manually interpret all of that, the amount of time saved and overall faith and trust that you can have in the directionality provided by the technology is a huge value-add." – Jess Greenwood
While we love technology, we realize that tech alone can't solve human issues. As a result, we pair Latch with our team of Culture Experts who guide leaders on how to bring change to life within their teams.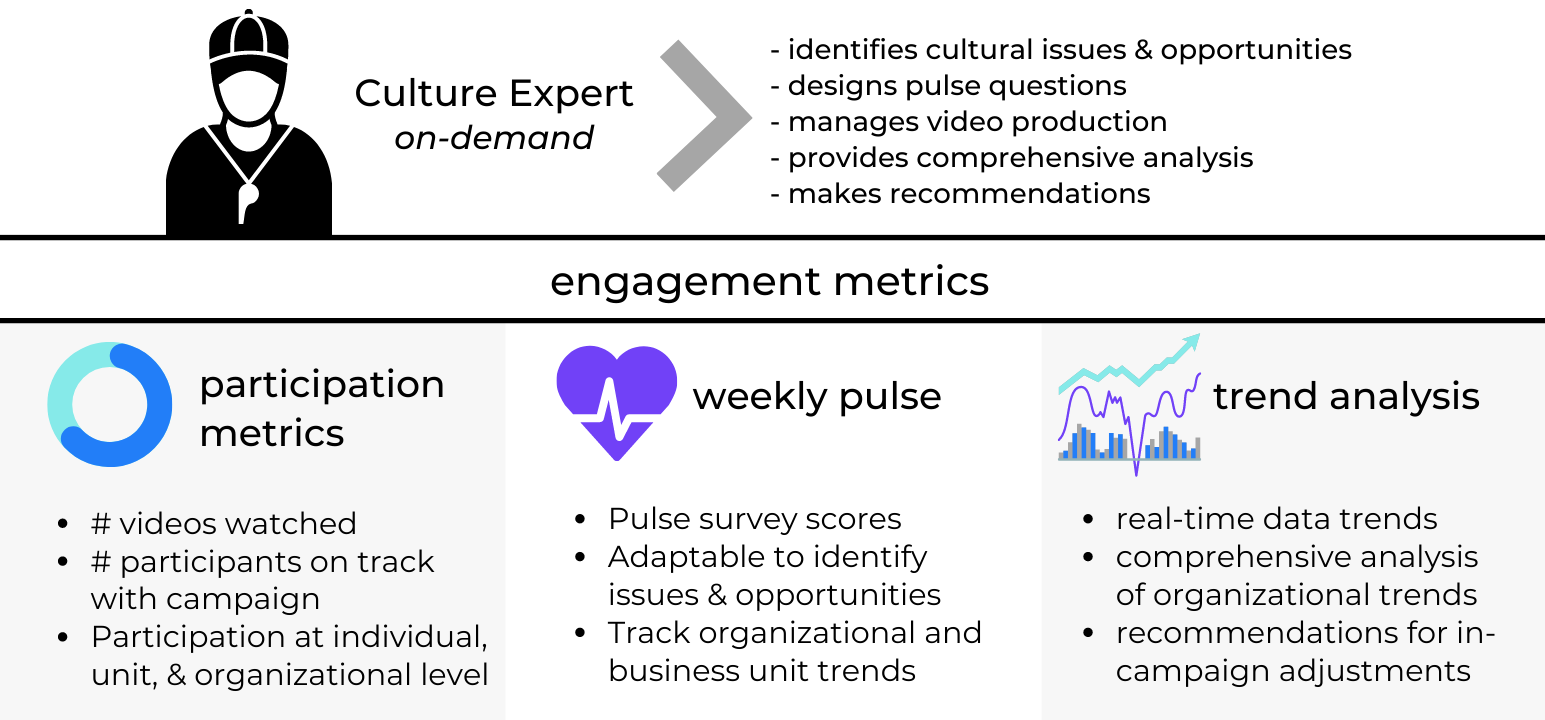 Here's an example:
We launched a Latch campaign designed to help an organization internally roll out and integrate its newly revamped company values.
In reviewing the campaign data processed through expert.ai, one of the major employee behaviors highlighted was "isolation." The company's leadership team was surprised since they were expecting the opposite after recently bringing their team back into the office.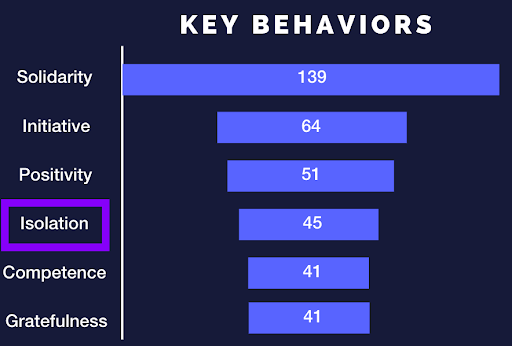 Combining the power of AI with Latch Culture Experts, we were able to bubble things up to the surface and paint a full picture of what was going on within the organization. This allowed us to create an action plan that could remedy the situation.
What we found – Even though the team was working in the office, they spent the majority of their time on customer phone calls. Teammates felt they were getting lost in their day-to-day work and forgetting that they had colleagues they could reach out to and work with.
What we did – One recommendation was for the client to feature video stories in Latch about employees reaching out across departments and successfully working together. Frequent reminders to combat those feelings of isolation is one simple fix that went a long way in making a big difference for the team.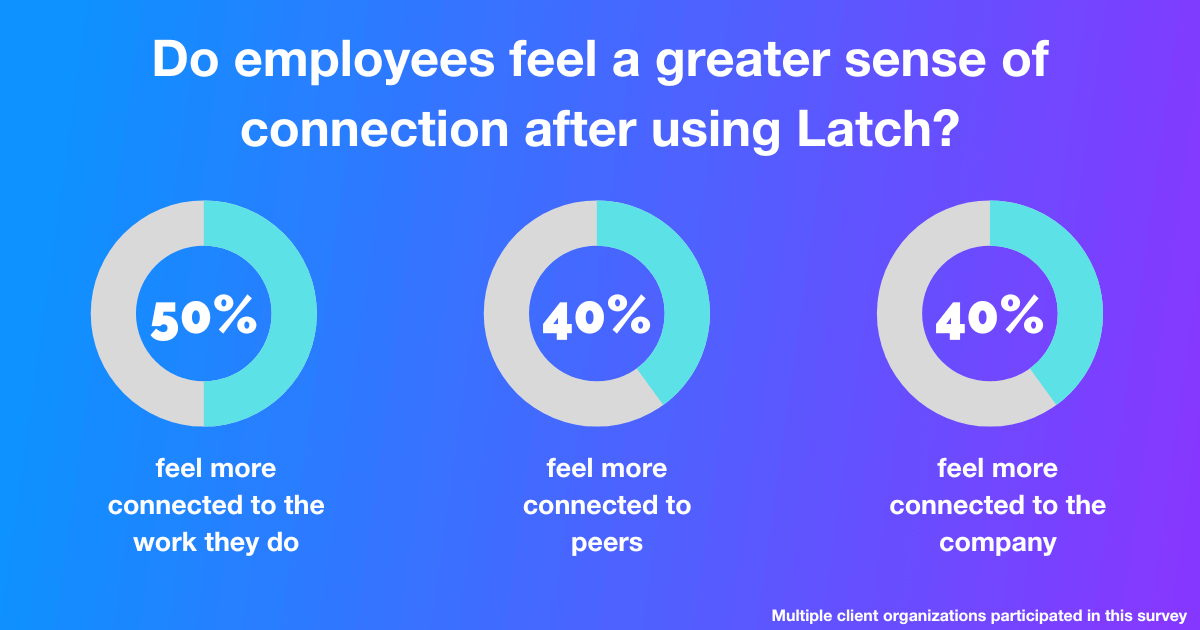 Final Thoughts


"The purpose of AI will never be to replace humans. It's about making humans smarter and their lives easier. Smart AI applications like Natural Language Understanding are powerful because you match technology to people and not the other way around. The future of artificial intelligence is a hybrid model where domain experts pair with technology to provide authentic applications which are the product of human expertise and humane intelligence." – Ramona Aubry
Expert.ai is a unique player in the artificial intelligence space thanks to its incredible natural language processing technology. By harnessing the power of our expert.ai integration, we can better understand and support the goals that our Latch clients are working towards.