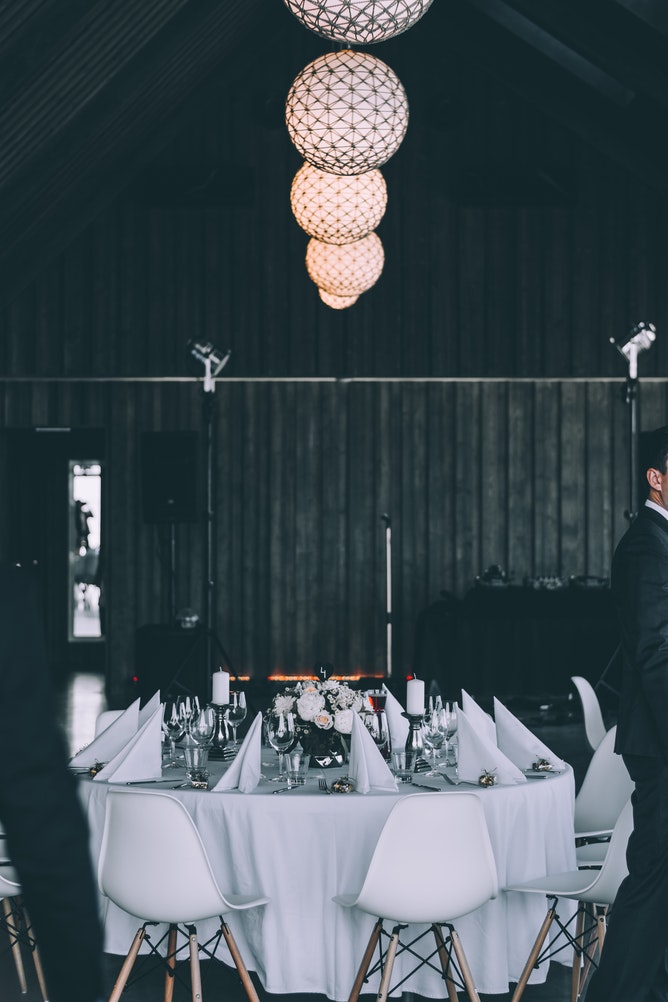 In 2016, for our company holiday party, we put on an evening called "Dining in the Dark." This was not only a celebration for SHIFT workers and clients. It was a way for us to create empathy by sensing the ways in which other people navigate their day, in particular people who have experienced life in ways different from us.
We invited executives and entrepreneurs from Baltimore and Boston to an elegant dinner. We arranged guests and attendees into groups of six, then blindfolded them before they could take their seats.
Unbeknownst to them, at select tables sat people who recently reentered society after serving time in prison. One was a woman who had her first child at 13 years of age. Another was a man who had spent twenty years in prison on a wrongful conviction. A second woman was trying to get her GED at the age of 32. As dinner was served, the participants went around the table answering three questions we had prepared in advance. What has been their greatest life struggle? What are the greatest issues facing Baltimore? What are their hopes for Baltimore?
The answers provided by the recently freed guests didn't surprise me. These were my neighbors growing up. (The woman who had the baby at thirteen attended the same high school as me.) Their stories of finding themselves stuck on a destructive, desolate path were standard for that community, which I knew well.
The entrepreneurs and executives were part of the world I now inhabited.
Hearing these stories could inspire empathy, but would our business leaders be called to do something about it?
We performed a mini social experiment. We asked our guests to raise a hand if they met someone whose story amazed them. Hands went up in the air. We then shared with them the struggle these people face when looking for work. Would the people in the room, we asked, hire this amazing person they met? If so, raise a hand. Every single person raised a hand, and we instructed them to remove their blindfolds. Watch the video at www.shiftthework.com/tools.
The executives and entrepreneurs in that room connected to these less-fortunate people through a shared humanity. Empathy is a drug. It releases dopamine in the brain, oxytocin in the heart, and serotonin in the gut. This biochemical reaction is the body's way of connecting us to the greater good and prompting us to act on that feeling. It's the body's way of asking, "What are you going to do about this situation?" Letting the opportunity slip away creates a void. Don't think your body won't take note if you ignore the call.
After 9/11, New York City came up with the mantra, "If you see something, say something." If your body is telling you something is off, the proper response is not to sit back and stay quiet. The obligation is to do everything you can to improve the situation.
Likewise, if a coworker is taking an action that is inconsistent with the company's stated values, even if the person is senior and you are low man on the totem pole, it is incumbent on you to take a stand. Engagement, connection and commitment are two-way streets.
Ready to Find Your Superpower at Work?
Take this two-minute quiz to determine your working style (and the superpowers it holds). You'll discover what makes you a true asset at work and how to leverage those unique traits to find more meaning, better productivity, and less stress at work.