As leaders, we know it's not easy to break through the noise. It's frustrating, painful, and can feel like you're going in circles.
We're all familiar with this storyline…
You have a great product but no one is buying.
You have an important message but no one is listening.
You have a new vision but no one understands.
It's tough to get people to pay attention, understand and ultimately change their behavior… and unfortunately, this goes for both internal and external stakeholders.
"When the going gets tough, the tough get going."
It's time for Plan B.
Ride the Radical Edge of Innovation


This moment calls for leaders to be bold and make BIG shifts.
I realize it's easier said than done and the last thing I want to do is preach at you.
That's why I want to share how we recently took a big leap forward at TED a few weeks ago – and read to the end to hear what opportunity has now become possible for both you and me as a result.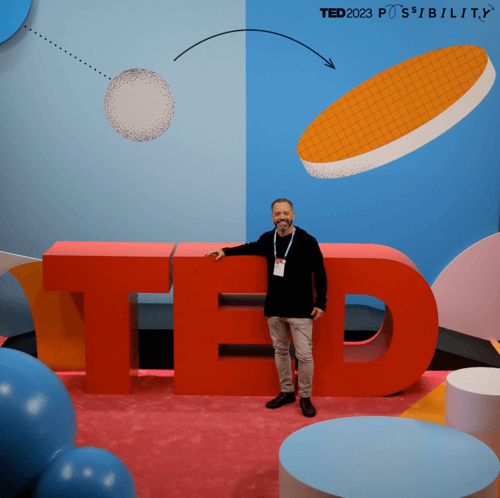 At the recent TED 2023 conference, I had the chance to chat with hundreds of executives about what they're doing to push the radical edge of innovation… and guess what?
We unleashed our AI-powered tech platform Latch to a group of the most forward-thinking executives from companies like BetterUp, WorkDay, and Google.
The pain Latch solves and the opportunities it unlocks hit a nerve in this room filled with progressive minds.
Let's just say I'm even more confident that the world of work is on the precipice of change like we've never seen.
Through all the work we've done at SHIFT over the last 20+ years, we have either been on the radical edge ourselves or around disruptors who were taking big swings. This experience at TED is another one of those examples.
Now What?

After debuting Latch at TED, the stars aligned and something magical happened…
As the Zappos CEO who beat Amazon, Tony Hsieh's legacy has sparked a movement.
The Tony Hsieh Award celebrates leaders who are reinventing the way we work by transforming their organization's quality of work and life.
Isn't it time for a clean award that actually stands for something real and meaningful? I'm sick of pay-to-play awards that carry little weight.
The Tony Hsieh Award is about the way you show up as a leader – and the impact you have on your team, organization, and world.
And yes, I think you should apply because this is an award worth winning.
Just take a look at some of the people who are part of this special community and movement.
Beyond that… drum roll 🥁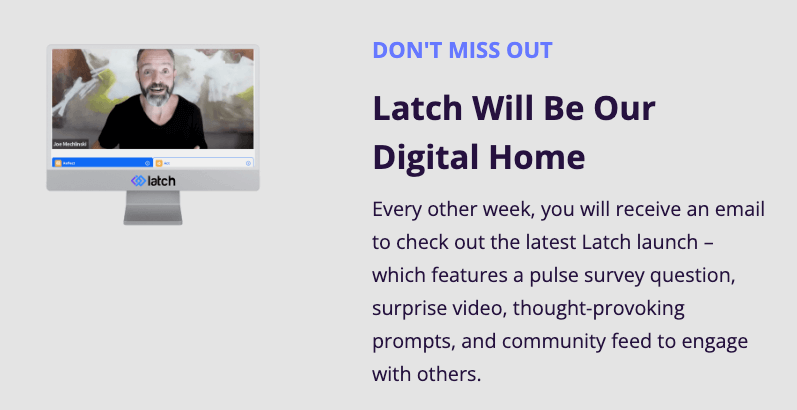 I'm excited to share that Latch will be the digital home for the entire Tony Hsieh Award community!
Because of that, I get the honor of extending a VIP invitation for my network to join the Tony Hsieh Award Co-Elevation Community for FREE.
This private community is a safe space for leaders who want to challenge the assumptions of the world of work and society for the better.
No BS. No fluff. Just leaders getting real about successful and failed experiments – and ideas for what to try next.
Through Latch…
Thought leaders will reveal exclusive advice and insights
Past and future award winners will share their secrets
Everyone will have the opportunity to learn and share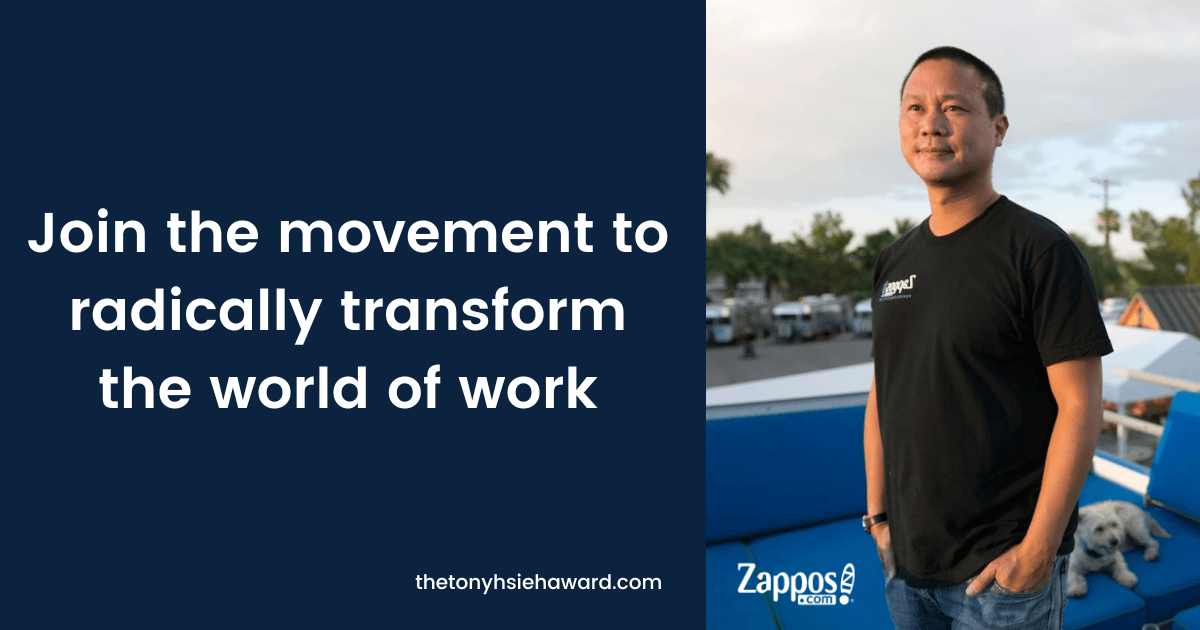 What do TED, Tony Hsieh, Latch, and you all have in common?
We're curious and bold.
We're change makers and game changers.
We're built for this moment.