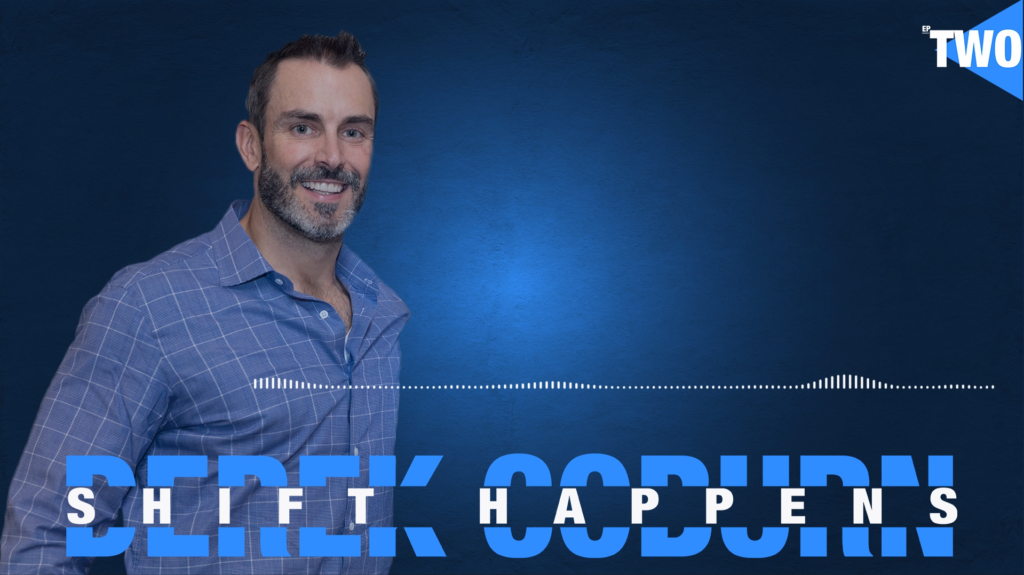 Click on the image above to check out the full episode!
Hey! We announced that we put out our very own podcast, Shift happens. Did you hear? Have you listened? We released the first episode with Dan Pink, and since our launch, we've been blown away by the downloads and feedback we've received.
Thanks so much for tuning in!
Making the podcast has been a blast! Each episode is another opportunity for me to for me to interview the icons and influencers I admire most. It's awesome to learn what lights them up, makes them tick, and hear about the path that led them to where they are today. Most of all, I love knowing that the minute each of these episodes airs, you get a <ping> to notify you the next one is ready for your ears.
I'm serving as your ping for this week's drop! In episode two, I speak with my good friend, Derek Coburn, who built a successful wealth management practice and runs an "un-networking" community called, Cadre DC.
Derek is a master of human connection; in fact, he literally wrote the book on it, Networking Is Not Working: Stop Collecting Business Cards and Start Making Meaningful Connections
In this episode, Derek shares:
How he handles rejection (after hearing "no" thousands of times)

Why networking events are a waste of your time

Where 99 percent of problems business owners face come from
I can't wait for you to download and listen to this episode.

#shifthappens