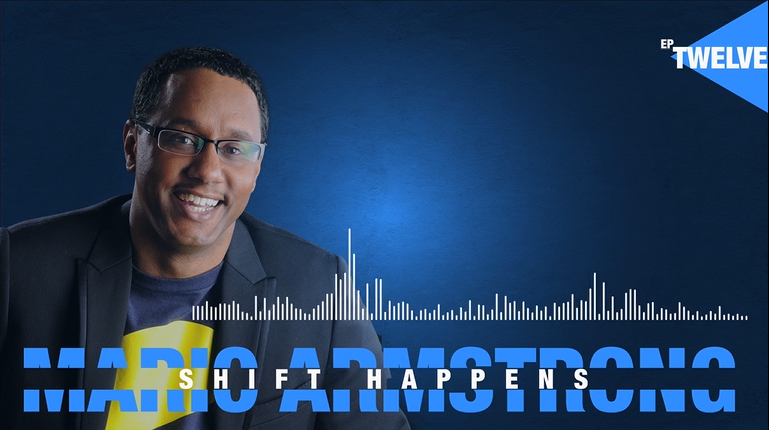 This episode of Shift Happens, featuring two-time Emmy award winner Mario Armstrong, will have you rethinking "normal."
Think the number one skill a talk show host needs to possess is conversation skills?
Think the road to success means total poise and composure?
Think competition is the killer of business success?
Think again!
In a never before told story, Mario shares how a split-second decision led to bloodshed on a city street and triggered a shift. One that jolted him to his core, sparked a revelation, and set him on an important mission. His journey has been far from a walk in the park. From tough conversations, intense sacrifices, and severe disappointment to rising from the ashes to build his brand, Mario shares exactly what it took for him to change his perspective, pursue his big dreams, and never ever settle.
If you're struggling to go after your dreams hard, Mario has advice that will change the way you're going after them.
If you've hit a wall and you're ready to quit, Mario's episode is the fresh inspiration you need.
If you're looking to make your goal into something that will produce consistent rewards to keep you hustling, you guessed it, this is the episode you need to hear.
Past this you'll hear all about the innovations and production techniques Mario is using to create his crowd sourced talk show, Never Settle. The first show that's by the people for the people ━ and if you haven't watched it, add that to your list of to-dos!
#shifthappens
(or wherever you get your podcasts)