Spring is in full effect, and as of yesterday in Baltimore, so is baseball season!
Although the official season has just begun, let's reflect on the work put in before Opening Day… spring training.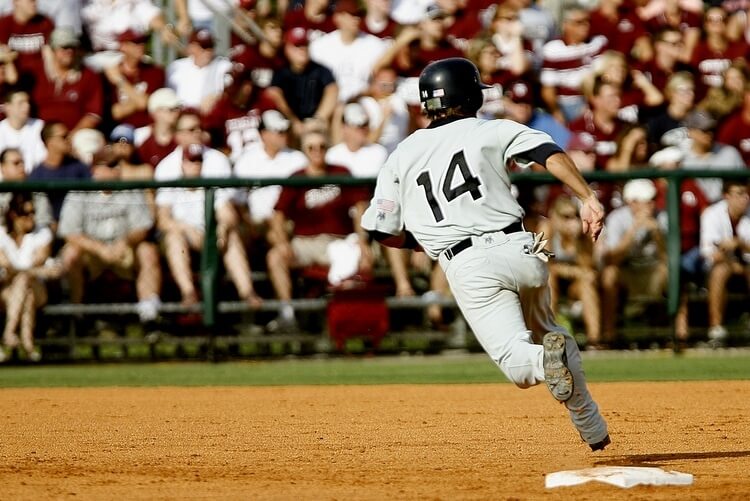 In baseball, spring training is a time for reengagement, bringing yourself back into the mentality and physicality for the long season ahead, fully preparing you to win games with your team. As a former professional baseball player, the ritual of spring training for baseball players tends to remind me of the work I do as a Talent Consultant at SHIFT, preparing candidates and helping them find their dream job opportunity.
This spring, as baseball players return to the field and get warmed up for the year, job seekers are also dusting off the winter cobwebs and looking to take the next big step in their careers. Unemployment numbers are continuing to drop through the early spring months as companies beef up their rosters and head into Q2.
Spring training allows players to start the season off right, refine skills and get focused on success. Below are the six steps to your job-seeking spring training. Hop off the bench and land a starting role on your ideal company's team!
Start with Why
Why baseball? I didn't start playing until high school but the skills were completely natural. As a pitcher, and a good one at that, I was in a new-found position of control. When I threw the ball, it dictated what happened on the field. My actions determined everyone else's reactions. I started playing baseball because I was in control and every other move started with me.
With nearly any decision in life, we recommend the advice of Simon Sinek to start with asking yourself "why?" Why am I in this job? Why do I want another opportunity? Why is that company for me? This is by far the most important thing to be self-aware of when considering a new position because without having and believing in the purpose behind your job you will never be fully engaged! KNOW YOUR WHY!
Improve your Skills
When something was going wrong with my game, I took a step back and analyzed where my flaws were stemming from. I analyzed each element of the problem area and worked to improve them step by step, solving the overall problem in the process.
If I wasn't able to throw my curveball properly, I would look at game film and get feedback from the coach to identify where the problem originated. Then, I would break down the throw and body movements, working from the ground up; starting with my foundation and where my feet and legs were, how I was landing, then moving on to the hips, upper torso, and arm angle, and finally, where my head was going. All these steps tended to solve the issue by the time I was finished with the refinement process.
Where do you have room to grow and what learning opportunities will most benefit your path forward? How can you improve your stats? Go step by step through the skills desired for your next career move and identify where you can improve. At SHIFT, we highly recommend Coursera or even taking a class at your local community college. Stack your stats because the more skills you have, the more options you have, and options lead to success.
Perfect your Resume
In baseball, your performance speaks for itself as statistics drive potential. It's not where you play or who you play for – it's how well you play. You could be in a lower division, but if your stats stand out, you'll get discovered. Spring training is the start of those statistics and they continue into the season. This is your chance to get noticed!
Think of your resume as your own personal stats sheet or baseball card. Once it lands in the hands of a hiring manager, they'll want to show everyone and not let it go. Raise the value of this coveted document by adding color or asking a friend to review it to give you some honest feedback.
Socialize Your Goals
Always be ready. You never know when someone could get hurt, miss a game, or be traded. Tomorrow could be your day to win. You are what we call in baseball the "next man up." Stay fit. Stay prepared.
Let the market know you're looking for a new opportunity by attending networking eventsor practicing interviews with friends or family. Your network knows you best and if they know what you want, chances are they'll be a great asset in helping you find it.
Find the Right Recruiter
As a baseball player, there will be time when you have multiple options for representation. You must find the agent who is most interested in your personal goals, not necessarily the goals of the team they're scouting for. If they're focused on you, not just fitting you into a role they need to fill, you know you'll be ending up in the right place.
Just like a professional athlete needing the best agent for representation, recruiters work every day to put the right people in the right roles and bring success to their client's teams. The best recruiters will genuinely listen to you and give equal importance to your needs and wants as those of the organization they're hiring for.
Here at SHIFT, our mission is to increase engagement in the workforce. How do we do that? We get to know you and what your strengths and weakness are so we can fit you to the right opportunity – one in which you will be fully engaged and delivering work at peak performance.
Knock it Out of the Park
It was my very first professional game, on our home field, in the seventh inning. We were up by one run with men on first and second, up by one run. I was called to the mound and "Under Pressure" started playing as I walked out. I was nervous and sweaty and all I could think was that this was my one opportunity to do it right.
As a pitcher, you must live in the moment but also maintain awareness of the future and what is to come next depending on the actions of the hitter. One out and two on base set me up for a double play. I had done my research and knew the hitter chased a lot of outside pitches, perfect for ground balls. The first pitch I threw was chest high and he let it pass. The second one was down and away, a ball. On the third pitch, I again went down and away, he swung and hit a grounder to short stop. The ball was sent to second and then first for an inning-ending double play. Anticipating the moves of my opponent directly led to my success.
Picture yourself hitting a homerun in the job search – dressed up in your finest business attire with a crisp resume under your arm, rocking the interviews, aligning with the company's culture and management, and earning the offer letter and new position you have worked so hard for. You must see that success to believe it, and then achieve it.
A successful spring training will well prepare you for the season to come. If you properly approach training, you're going to be successful when the numbers really start to count. Follow the game plan, what you've learned to do, what you know is right, and it will lead to victory.
I know for a lot of you, the thought of going into the job market is daunting. But ask yourself, are you fully engaged in your position? Do you feel you are making an impact? No? Then please, start by looking over these 6 focus points and put your plan together to get in the game this spring. Good luck and feel free to contact me if you need a little jumpstart in your spring training!