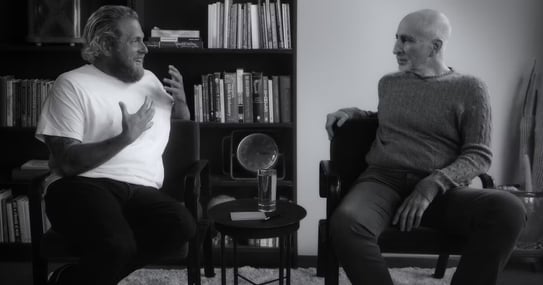 Statistically speaking, 20% of the people you work with have experienced mental health problems in the past year and over half of people with mental illness don't receive help.
Lifting the stigma on mental health issues is one solution to getting people the help they need.
That's why we (and many fans on social media) can't stop talking about the Netflix documentary, Stutz, which is about Jonah Hill's raw and vulnerable mental health journey with his therapist, Phil Stutz.
One noteworthy moment is when Stutz says the three aspects of reality that no one can avoid are pain, uncertainty, and constant work.
And with 2023 starting out with a few more high-profile layoffs (like Salesforce and Vimeo) and other indicators that would signal some minor to massive turbulence ahead (depending on the source), it's important to remember:
#1 – Focus on the chapter, not the page – yes, Amazon is cutting 18k jobs, but what's important is that they went from 800k employees in 2019 to 1.6m in 2021. So now with these cuts, instead of growing headcount 2x since the pandemic, they've grown 1.98x. We feel layoffs more than we feel growth.

#2 – Fall in love with hard – hard times is just the Universe giving us a wink that we're still very much alive.
#3 – Take full responsibility 100% of the time – remember that everything that is happening is happening to you, for you, and BY you.
#4 – Keep hope alive – hope has a magical way of getting us through the really hard times.
The great news?
You've made it through every single challenge life and business have thrown at you so far.
That's one helluva reason to celebrate!
---
Hybrid: A Big Gnarly Ball of Wax


Between Microsoft's 2022 Work Trend Index and our 20+ years in the consulting game, we're seeing firsthand what leaders are struggling with – and these pain points have our attention:
More meetings aren't the answer:
With a 252% increase in meetings scheduled since the pandemic, it makes sense why we're a big fan of asynchronous collaboration. Shopify is following suit by wiping out all recurring meetings with more than two people. A+ for Shopify's calendar purge.
No response means...?:
For most of us it's a given to have a full email inbox and more notifications than we know what to do with. But now more than ever it's causing massive overwhelm for people and making it extremely difficult for leaders to break through the noise. A perfect example is when one of our clients offered $500 if someone responded to his email. Guess what?! Crickets.
Not everyone is rowing in the same direction:
Despite the uptick in meetings, leaders are finding it harder to get everyone on the same page. Despite endless meetings and an overflow of digital communication, 74% of employees feel that they are missing out on important company information, and 57% report not being given clear direction.
The pain around digital collaboration and hybrid work isn't letting up.
We want to do something about it, so we're hosting a Virtual Summit in February to address these issues. As a precursor to the summit, email us to share your stories about how you're navigating this new normal – what's working and what's not.
---
Resolutions are OUT, Revelations are IN


Happy New Year!
And with this new year, we're calling BS on New Year's Resolutions – and we know we're not the only ones.
Who else is sick of being bombarded with the same old regurgitated messages about New Year's Resolutions? It's enough to make you yawn and roll your eyes.
Personally, we're inspired by the idea of New Year's REVELATIONS that Working Mom Hour is bringing to the 2023 table.
BTW – If you're not following Working Mom Hour, you're missing out. It's hilarious and full of great insights for all the moms (and dads) out there who are juggling kids, work, life, and everything in between.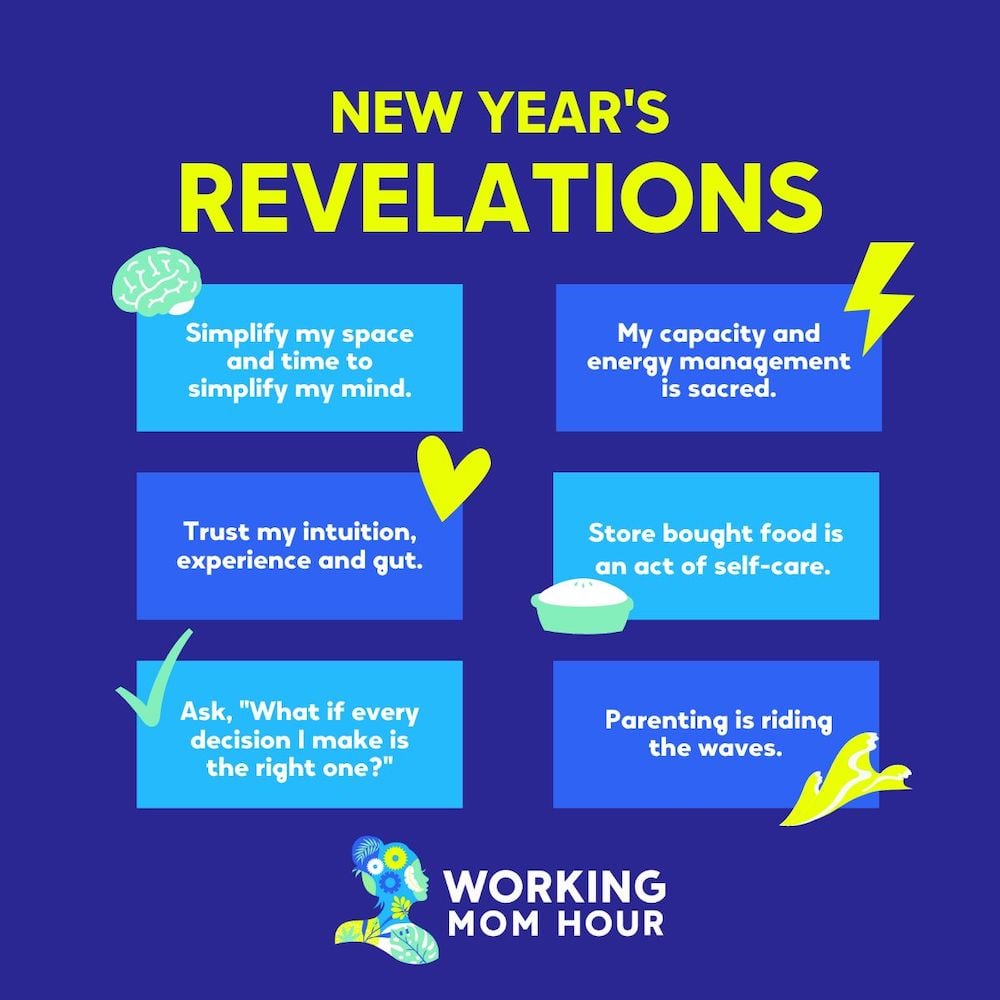 Revelations may be based on the advice you give others but don't always take yourself. They often bubble to the surface when you take the time to get clear on your intentions.
Our "Big 5" framework can get you there...
What do you want to experience?

What are your top 3 priorities?

What do you want to learn?

What do you need the most help with?

What do you want to give?
And if you want extra credit, answer this: How do you want to feel at the end of 2023?
Reject the pressure to set cliché and unrealistic goals that you'll forget about before the end of January, and instead, get intentional.
Feel like you need to dig a little deeper? Download this.
---
Is Your Name More Dog or Human?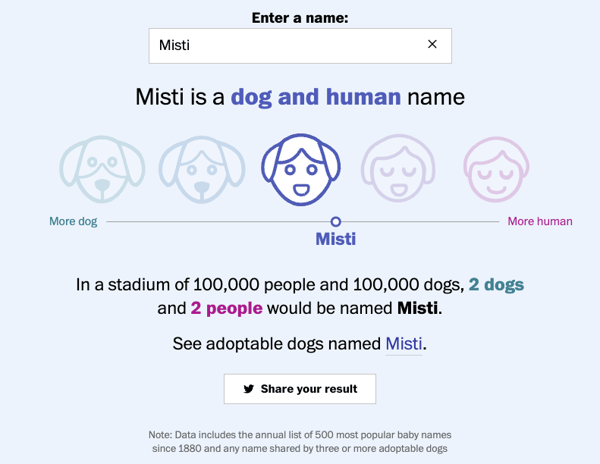 Ever wondered how common it is for dogs to have human names?
Or how human is your dog's name?
Look no further than here to find out.
Don't blame us if you end up adding a dog to your pack after reading the full article. Bonus points if you name your new four-legged friend after someone on our SHIFT team!
---
---
Join our Stories that SHIFT Newsletter
Subscribe to get your dose of inspiration, stories, resources, and entertainment delivered straight to your inbox. You'll be happy you did!
Shoutout to our teammates Julie Gelb and Misti Aaronson who helped shape this week's edition of Stories that SHIFT.