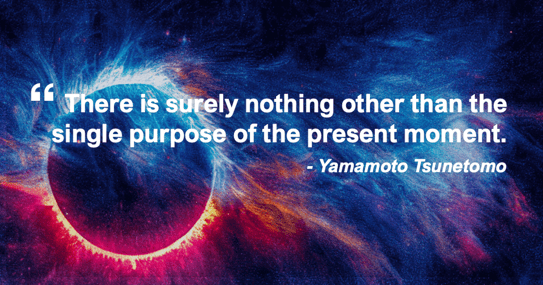 Creating a more connected workplace doesn't mean making people feel like one big happy family. But figuring out how to drive authentic connection is critical to building a productive and high-performing culture.
Most CEOs and leaders are struggling to foster this sense of connection within their organizations. Consequently, this disconnect leads to fragile relationships, poor collaboration, and an erosion of trust.
Of course, some leaders are "solving" this challenge by demanding everyone back in the office – or just the underperforming ones like Citigroup's CEO announced.
But what if the issue has less to do with where we're physically located and more to do with us not being truly present with each other, especially in virtual meetings?
Multi-tasking has become pervasive and oftentimes people are caught up in their own self-image rather than being fully present. This lack of presence inhibits your team's ability to build strong relationships, follow the discussion, be up to speed on important information, and contribute their thoughts in a meaningful way.
So what's the solution? It's definitely not more meetings and it's likely not forcing people back in person.
First and foremost, leaders MUST model the way – even if you feel that your multi-tasking mastery goes unnoticed. Your attentiveness is needed by your team and sets the tone for how they behave and interact virtually.
Secondly, get clear on and communicate expectations for virtual meeting etiquette and behavior.
For example:
Turn off notifications, remove distractions, use video, be on time, and have better eye contact (don't go too all in on eye contact or your team might find a hack like the newly released Eye Contact AI that allows them to fake it... creepy!)


Invite your team to have the courage to kindly call each other out when distracted as not being present is a disservice to everyone.


Use the "hide self-view" feature! This little action is a game-changer and will significantly preserve your energy. When else in the physical world would we watch our reflections as we talk?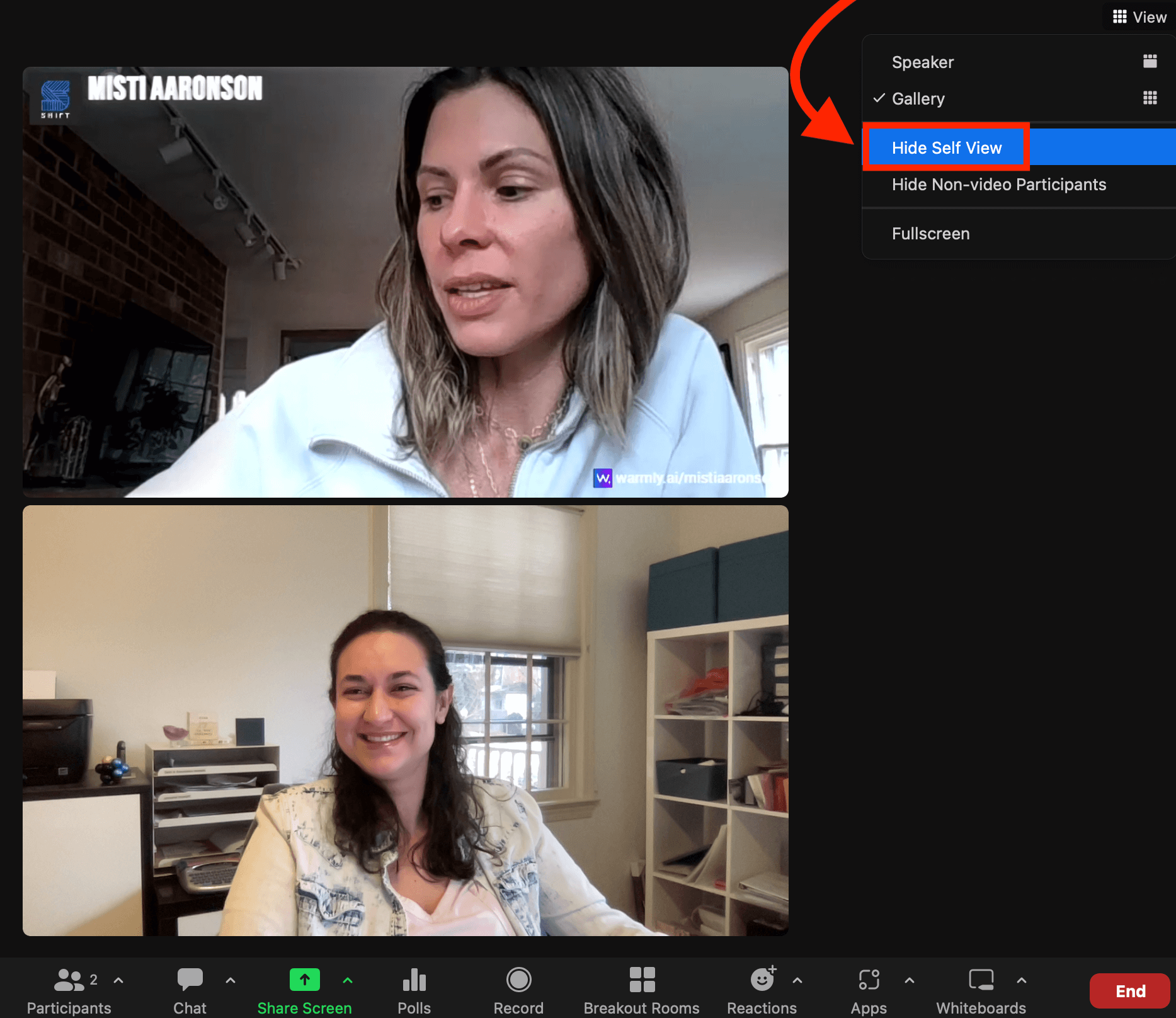 While these things might seem basic, most of us have developed some not-so-helpful habits regarding our digital presence. Sometimes all it takes is a little reminder of the importance of our full attention and how precious our time together is.
Bring this up with your team and co-create a way of operating digitally that everyone agrees to.
---
Words Can Pack an Unwelcome Punch


How often have you killed two birds with one stone? Or maybe you took a stab at a tricky project?
Perhaps you've tried to motivate your team for the new year by using the "climb the mountain" metaphor – inadvertently sending the message that it's going to be an uphill struggle all the way, heading towards the "precipice" on a journey that will be anything but smooth.
While we all say these phrases and metaphors without malice, a lot of corporate jargon is rooted in uninspiring, negative, and sometimes violent language. And as we look to redesign the way we work for the better, we have an opportunity to infuse more positivity and hope into our workplace language.
The words we use matter.
No one really wants to beat a dead horse or explore the many ways to skin a cat, so why do we blindly accept those sayings without batting an eye?
It's on us as leaders to walk the walk and deliberately move away from legacy thinking. Just because it's part of the status quo doesn't mean it has to continue to be that way.
We're glad to see Anna Taylor's LinkedIn post gaining traction because this is a conversation worth having.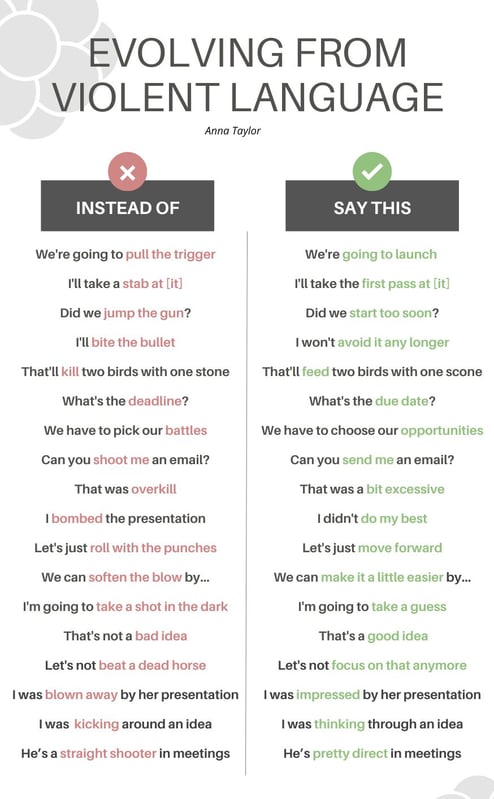 Some may scoff and think people are being too sensitive or politically correct, but we see this language shift as one simple change that can have a big impact.
---
Leadership News & Insights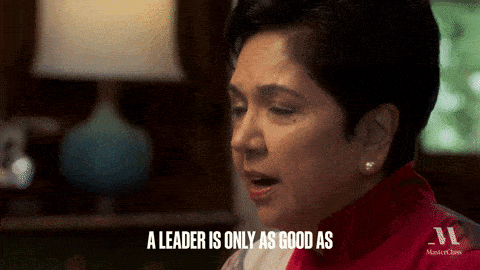 💥 Middle Managers Are Exhausted. Top Teams Need to Listen.
"Recent challenges have required managers to stretch beyond the leadership skill sets that many possess or were trained for."
One way to overcome this hurdle is by creating a Role Excellence Profile (REP). This exercise will help you define what excellence looks like at the middle management level.
Designed to sustain a healthy and higher-performing culture, our REP framework takes into account an individual's skills and aligns those skills with clear role expectations. It can get everyone (leaders, middle managers, and employees) on the same page.
📆💰 A 4-Day Workweek in Maryland?
4-day workweek pilot programs have been gaining traction (with positive results) across the globe.
Maryland might be the first U.S. state to pass legislation that will offer companies tax credits of up to $750,000 per year (for up to two years) – if they reduce work hours with no reduction in pay or benefits.
The latest episode of the Inevitable: The Future of Work podcast highlights how important it is for people to champion their teammates and direct reports. From internal mobility to supporting top performers, this conversation is worth checking out.
---
---
Join our Stories that SHIFT Newsletter
Subscribe to get your dose of inspiration, stories, resources, and entertainment delivered straight to your inbox. You'll be happy you did!
Shoutout to our teammates Julie Gelb and Misti Aaronson who helped shape this week's edition of Stories that SHIFT.