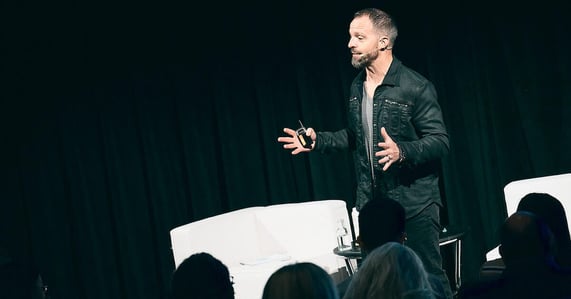 The roots of why we do certain things the way we do often makes little sense. For example, did you know that the QWERTY keyboard was designed to make us work harder, not smarter?
In our CEO Joe Mechlinski's recent TEDx talk, he did more than call out the acceptance of the status quo. Joe invited all of us to challenge legacy thinking and pursue choices based on what we want to be true in our lives.
Our teammate Jeff Lesher recorded a quick video to share his takeaways from the live event. As Jeff said, "with a looming recession and an already prevalent recessionary mentality, now is the time to apply exactly that sensibility of challenging tradition to our business decisions."
What say YOU?
Stay tuned for the release of Joe's TEDx talk.
---
Beat Burnout at its Source 🔥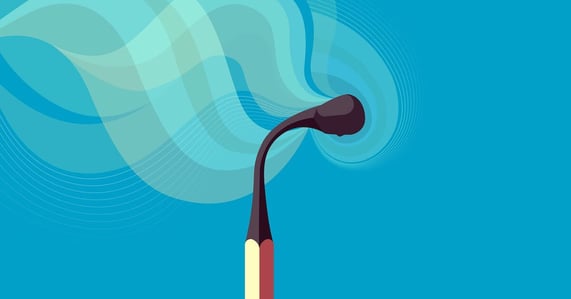 What if a 5-10 minute survey could tell you what you need to know and do about burnout in your organization?
By participating in the 2022 Global Workplace Burnout Study, you'll get a FREE personalized debrief that will help your team overcome structural and cultural causes that are leading to burnout.
"Our focus is on establishing how burnout alleviation strategies can be incorporated as a part of the employee value proposition and an attraction, engagement, and retention strategy for organizations."
Email Andrew Freedman if you want the perks of participating in the study.
In the meantime, check out why Andrew believes that embracing burnout can help create a new and better reality.
Take the #MentalHealthPledge 📝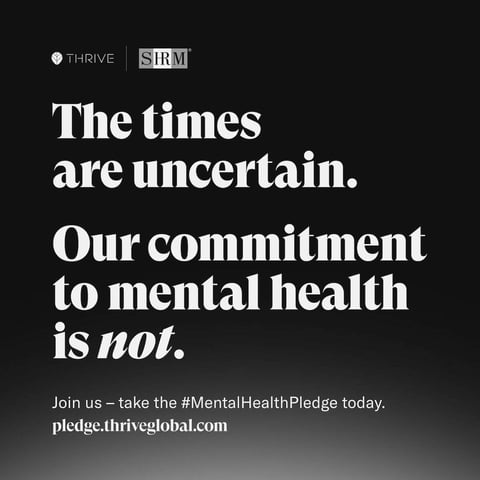 At the beginning of the pandemic, organizations stepped up to increase their support for mental health and well-being.
Now as economic uncertainty is leading to mass layoffs, hiring freezes, and cost-cutting across the board, there's concern that the mental health initiatives and resources will be tossed by the wayside.
Arianna Huffington and SHRM have partnered to create a pledge that encourages leaders to commit to continue prioritizing employee mental health and well-being going forward.
The future of work starts with each of us, so consider joining us in signing the #MentalHealthPledge.
See What Trends We're Watching


☀️ Nearly 60% of working adults surveyed said their company offers "Summer Fridays" (a short day or day off on Fridays during the season). Guess what? 80% of those with the benefit said it makes them much happier at work.
🪑 Take a seat... but where? Hot-desking apps are on the rise as many employees who are returning to the office crave routine and consistency.
🤔 Similar to Uber ratings after a ride, imagine an app where you give and receive ratings after interactions with teammates. Coinbase employees are grading each other with a thumbs up, thumbs down, or a neutral rating on the basis of ten core values defined by Coinbase.
🔓 Everyone wants employee data, but how can leaders ethically capture and leverage people analytics? Ensure any software you use prioritizes empowering your people, not dehumanizing them.
Join our Stories that SHIFT Newsletter
Subscribe to get your dose of inspiration, stories, resources, and entertainment delivered straight to your inbox. You'll be happy you did!
Shoutout to our teammates Julie Gelb, Misti Aaronson, and Jeff Lesher who helped bring this week's edition of Stories that SHIFT to life.