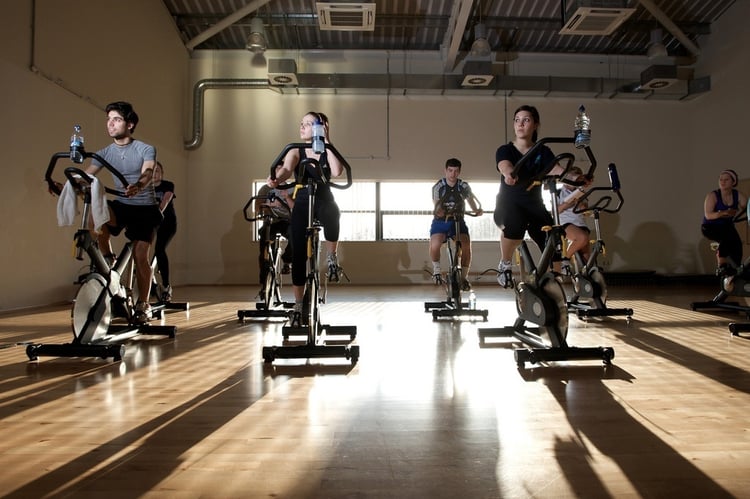 I'm not easily intimidated, but as soon as class began, I knew I was dead meat.
In the first 20 minutes, the instructor said "GEAR UP!!" Six times – and she wasn't kidding. I could feel the passion oozing from her heart, see the sweat dripping from her pores, and hear her imploring me and my fellow spinners to give more, be more, and achieve more on this 2-hour ride.
Esther doesn't mess around. She never gives less than 100% in anything she does, and she refuses to accept less from her students. She breaks through challenges and barriers like Willy Wonka shatters glass elevators. And as a result, she has built a legion of rabid fans at her Baltimore cycle studios.
Now it's your turn, dammit.
Elevate your beliefs of what you think is possible. I'm not only giving you permission, I'm demanding it of you.
Here's how:
Clarify. Set your intentions to be purpose-driven, deliberate, and clear. Get BOLD. Need help finding what's most important to you? Do the 25 Reasons Why and get deep into your GUT and your SOUL.


Commit. Align your actions with what you've claimed to be most important. None of the tools and processes matter if you don't commit every damn day to do what's most important. If an impromptu meeting gets scheduled and throws off your plan, get up at 3am to accomplish what you CLAIMED to be most important. Do you want to LIFT your performance to new heights? Brothers and sisters, you must sacrifice to get there. Check out the Productivity Planner to get back on track.


Choose to fall in love with your work – every minute of every day. As the Bhagvad Gita says: "You must fall in love with your daily practice. Falling in love means that you think about your practice all the time. When you fall in love, what happens? You think about that person all the time. No matter what you're doing".
So it must be for you if you want to elevate your performance to new heights.
The path could not be clearer.
Clarify. Commit. Choose.
Gear up!!
Are you ready to shift?
Discover tools and techniques to drive peak performance within your organization during a SHIFT exploration session. You'll work one-on-one with me, or a fellow SHIFT expert, to identify your goals, devise an action plan for success, and identify where SHIFT can propel your initiatives.
It's the first step in each of our client success stories and promises to be the best 30 minutes you'll spend all week (perhaps, all year). Because together, and only together, we can change the world.