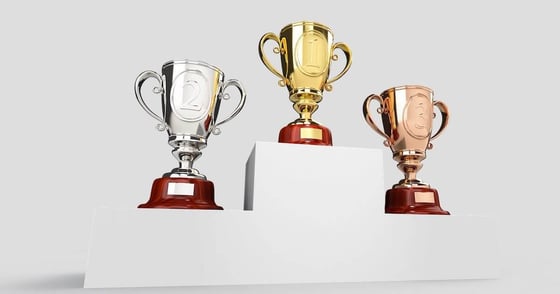 It's crunch time. Everyone is feeling the weight of Q4 pressure – and some of us are already stressing about the new year ahead (which will be here before we know it).
In order to bring some healing salve to the anxiety the end of year kindly brings, we're calling out some of our "best of" hits.
These tools, workbooks, and webinars will help you and your team wrap this year up with a bow and head into next year feeling ready to go.
---
Annual RESET Playbook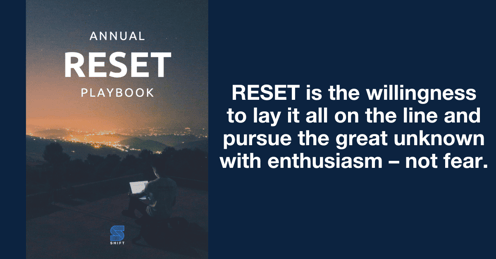 With the new year fast approaching, it's time to press reset for yourself and your team. This playbook is our strategic planning ritual that has developed a cult-like following.
This is for... your entire team because the process of reflecting, goal setting, and making progress is mission-critical.
---
25 Reasons Why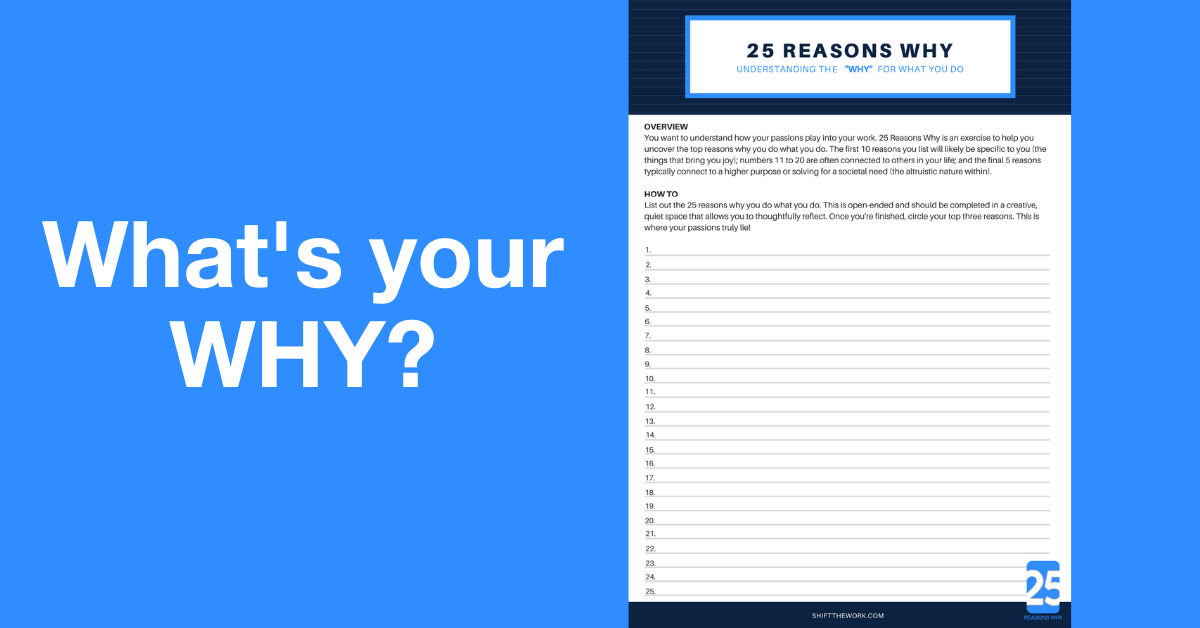 Whether it's why you're in the line of work you're in or why you continue to be committed to your marriage, putting words to what is deep inside is powerful. This exercise is simple, thought provoking, and effective for reconnecting you to your purpose.
This is for... anyone who wants to tap into their sense of purpose and bring it into the work they do every day.
Of special note... this exercise has transformed the lives of many who have gone through it. One executive chose to stay at her company and gain the courage to fight through the challenges and another person was able to quit smoking after 30 years!
---
Ultimate Intentions Activator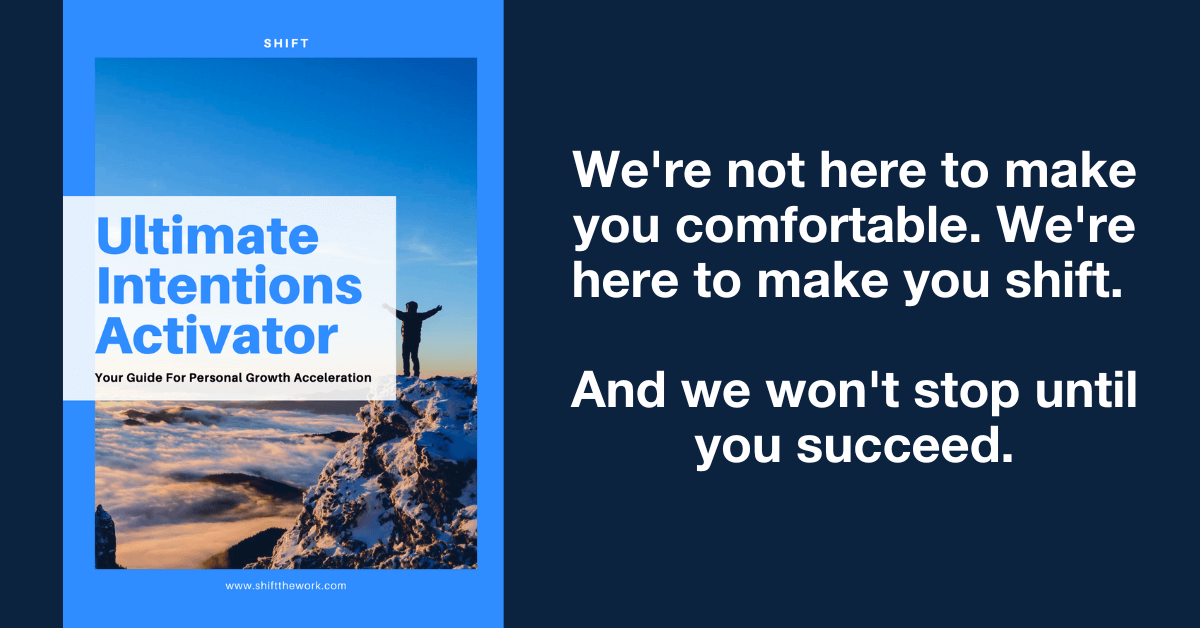 Originally created to help our team "Live by Design" (one of SHIFT's values), this workbook will help you prioritize what matters the most. If you put YOU in your week first, everything else will fall into place.
This is for... people who want to meet their goals without burning themselves to the ground.
---
Burnout: Stop Fighting It, Start Unpacking It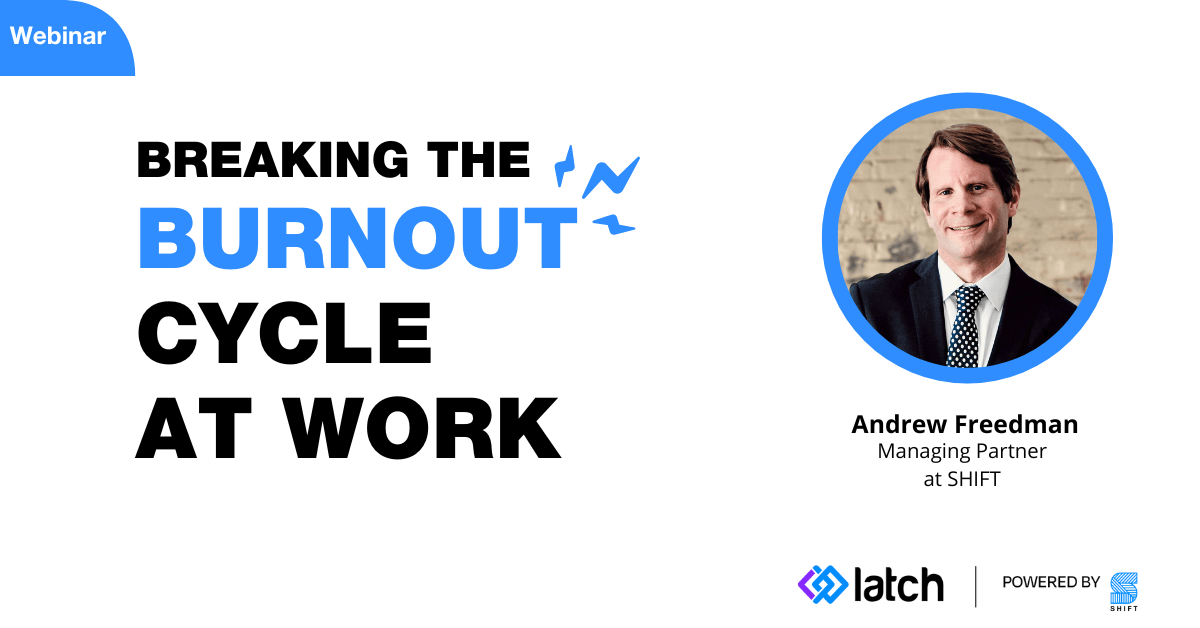 We continue to hear how much the burnout prevention and alleviation advice shared in this session has helped leaders and teams attack the problem ahead on. If burnout is on your radar, take less than an hour out of your day to check this out.
This is for... people leaders and employees who want to tackle burnout on both an individual and organizational level.
---
Culture Canvas Workbook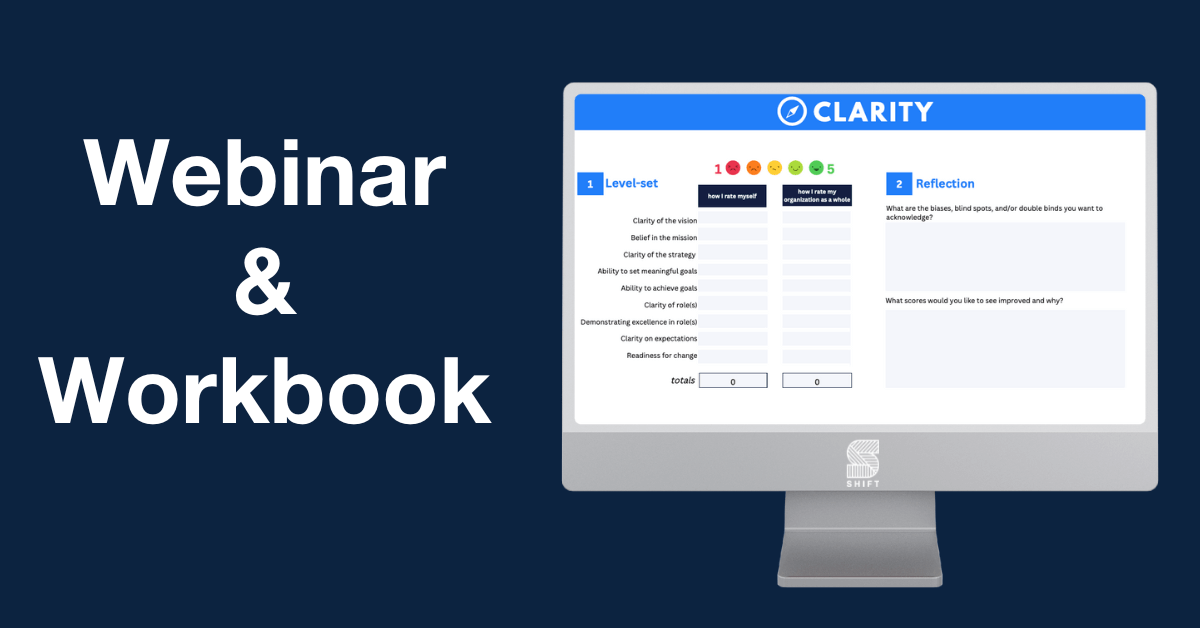 It pays to invest in culture. In fact, thriving company cultures see 23% more profitability.
Yet, the effort to improve culture intentionally falls to the wayside. We see leaders forcing people back to the office because creating vibrant cultures in hybrid and remote environments is really difficult. If you find yourself in this sinking boat, check out this webinar and Culture Canvas Workbook to help guide you to shore.
This is for... leaders responsible for building and sustaining company culture (which is every leader!)
---
Storytelling: Connecting & Inspiring Teams


People often underestimate the importance of storytelling at work, but stories are what inspire people to reflect and take action. This 15-minute on-demand webinar will equip you to communicate in a way that people pay attention to and retain.
This is for... anyone who wants to improve their storytelling skills and help their team do the same.
---
Successful Meetings Start Here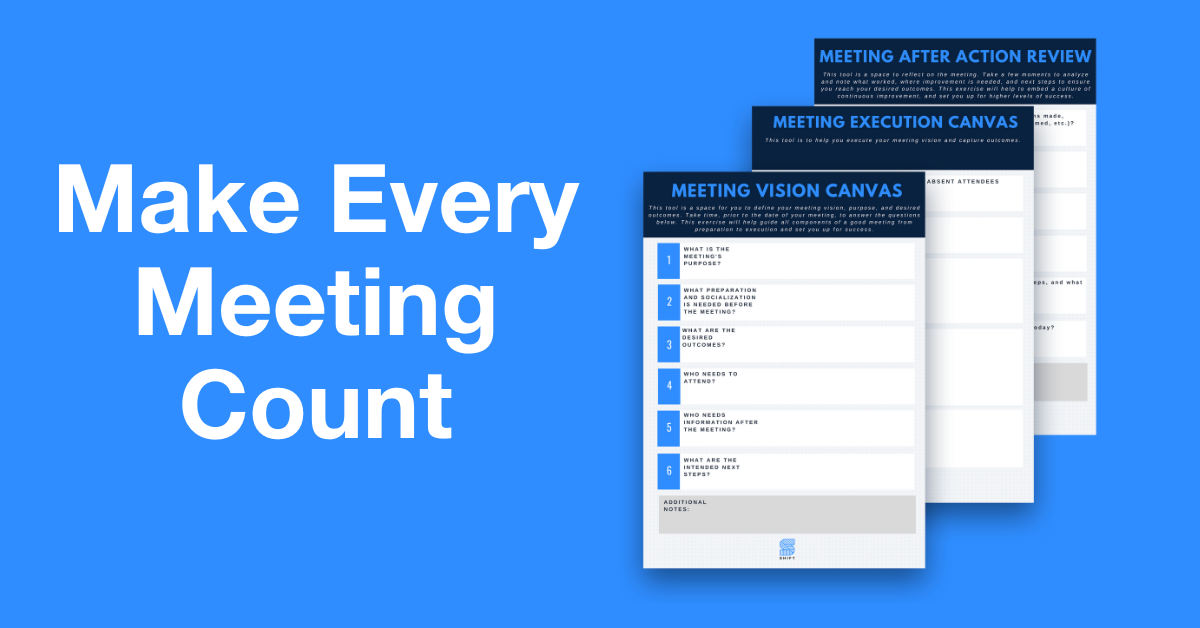 We all know that meetings can be a time-suck if not done right. That's why we've cooked up three worksheets that can maximize the impact and output of every meeting you run.
Meeting Vision Canvas – This framework guides you through the components of a good meeting from preparation to execution.


Meeting Execution Canvas – This tool helps you achieve your meeting vision and capture outcomes.


Meeting After Action Review – This exercise creates space for analyzing what worked, where improvement is needed, and should be done next.
This is for... all meeting facilitators and agenda creators (yes, that means you).
---
There's more where that came from...

We've created a treasure trove of actionable resources over our 22 years of helping organizations.
Let us know what other topics and resources would be valuable for you – odds are high that we have something already created that can help.
By empowering leaders to shift the way they work, we're able to build a bright future of work for all.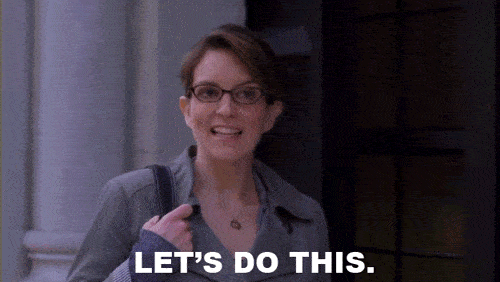 ---
---
Join our Stories that SHIFT Newsletter
Subscribe to get your dose of inspiration, stories, resources, and entertainment delivered straight to your inbox. You'll be happy you did!