Every leader wants to be a better communicator, and most leaders have a tough time sharing what's in their hearts.

What message did you send your team coming into 2022? It's not too late.
See what our CEO Joe said below – we won't tell if you copy/paste to share with your team!

Coming out of 2021, I'm feeling thankful for the gifts I'm carrying forward:
🚀 Learning new things is humbling – and hard at times. You can't be a black belt in everything. Patience is key.
🧠 Quitting isn't always quitting. Sometimes it's listening to your higher self and intuition. Follow that song in your heart wherever it may lead.

🌟 Having faith in myself is great, but having faith in the process, outcome, and ultimately that the universe has my back might get a few sleepless nights back.
⏰ Time is made up. You are only in a race against yourself. Breathe in…and out. You are right where you need to be.
🔥 Trust the heat of going in the opposite direction. There's a reason it's a road less traveled. It's not supposed to be easy.
👀 Continue to discern between the opportunities to be seized and temptations to be resisted. This ongoing fork in the road can be best met by keeping your true north top of mind.
🦅 Be bold! Sometimes you have to let go of the old in order to fly to the new.
I appreciate you all more than I can express and I am honored to co-create with you.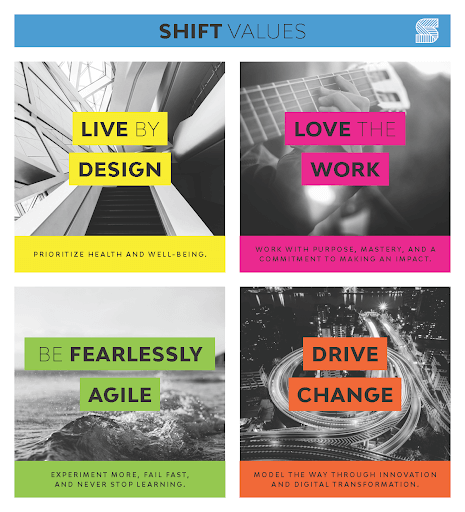 ---
Hot Off The Press


Connection: Driver of Company Culture
When employees feel less connected to their workplace, culture, and purpose…
The likelihood of producing great work falls 90%
The probability of burnout increases 11x
The odds that employees will leave within three years surge 6x
So, how do you know if your employees feel connected to their peers, manager, company, work, and self? Each of those five points of connection help skyrocket employee engagement and performance.
This article breaks down how to measure your team's levels of connection – and the types of stories that can be shared to build connection.
Bonus: You'll score FREE access to the first part of our employee connection survey.
---
What We're Reading


Predictions for 2022: Everything Is About To Change
If HR doesn't have a seat at the executive table, chances are you're at risk for losing valuable HR talent, and worse yet, can count on a less than smooth journey.
Help Your Employees Find Purpose – Or Watch Them Leave
McKinsey & Company found that "63% of people surveyed said they want their employer to provide more opportunities for purpose in their day-to-day work."
We love that people are asking for more opportunities connected to purpose, but the real question becomes: what is the responsibility of the employee vs employer? Both need to lean in.
What Holds the Modern Company Together?
Every company culture is a community, but is your organization fostering a networked, mercenary, fragmented or communal community? None of these cultures are better than the other because each is best suited for different business environments.
Sociability and solidarity dictate which of the four communities your culture falls into.
Sociability is a measure of sincere friendliness among members of a community.
Solidarity is a measure of a community's ability to pursue shared objectives quickly and effectively, regardless of personal ties.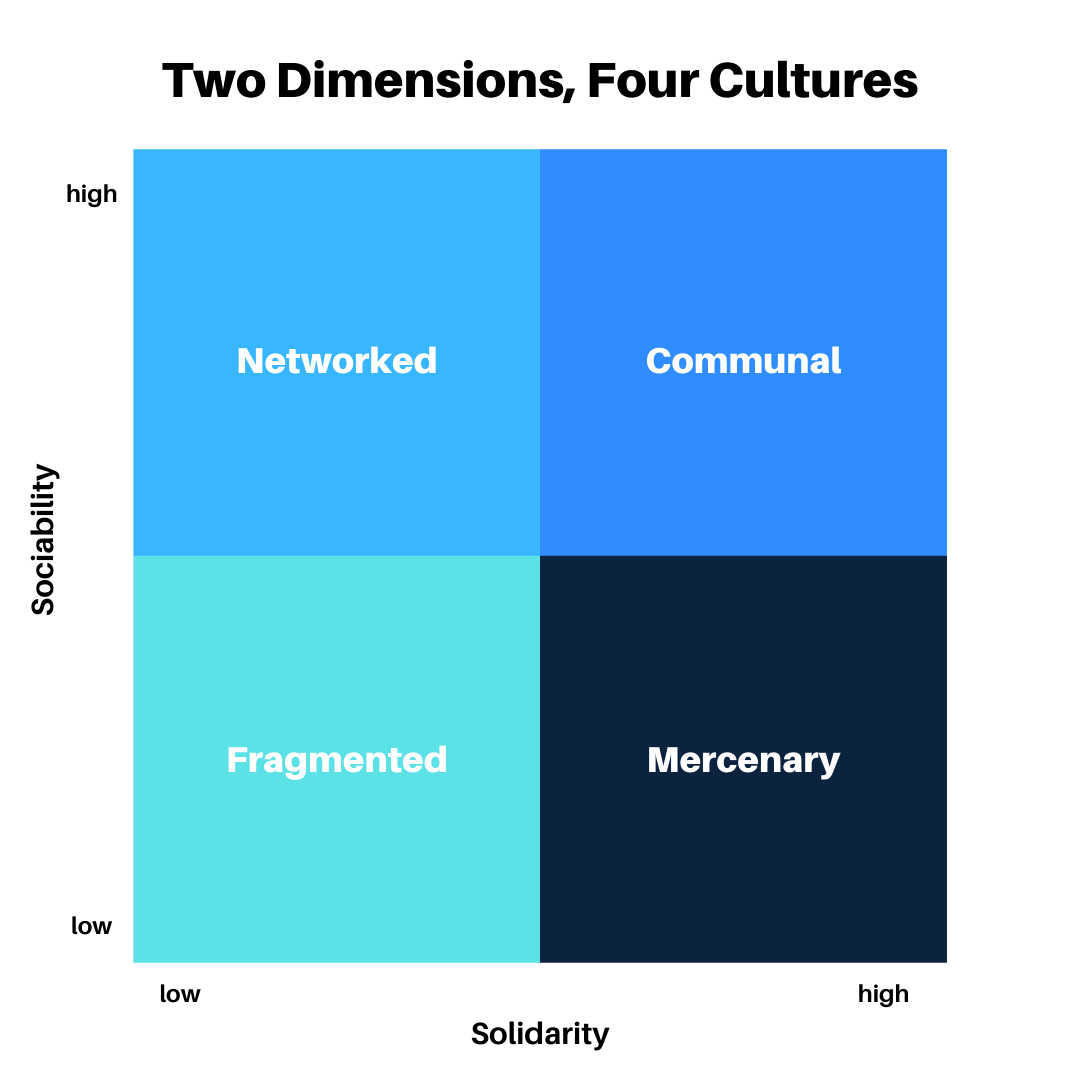 ---
Bring Your Culture to Life

We couldn't be happier to release this brand new video because now you can get a real sense of what Latch is about.
Thanks to our teammate Julie Gelb for contributing to this week's edition of Stories that SHIFT. Drop a line to let us know what you'd like to see more or less of!
---
Join our Stories that SHIFT Newsletter
Subscribe to get your dose of inspiration, stories, resources, and entertainment delivered straight to your inbox every week. You'll be happy you did!