The Secret to Living to 100?
Move Your Retirement Age to...Never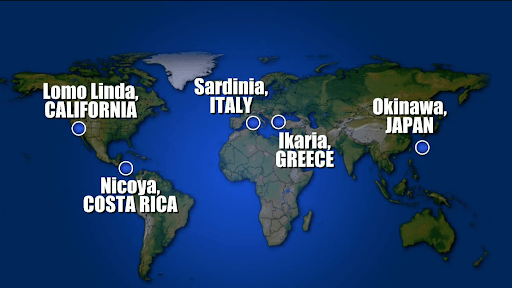 What are the secrets of longevity? This study by National Geographic and Dan Buettner points to Blue Zones and the Power 9.
Blue Zones are the 5 places in the world where people consistently live to over 100 years old.
The Power 9 are the most common denominators of those that live a long time. Here are 3 we can get behind. You can find the rest here.
Move Naturally – The world's longest-lived people don't pump iron or run marathons. Instead, they live in environments where they move naturally – like growing their own gardens or walking to "run" errands.
Purpose – It's the idea of "why we wake up in the morning." Knowing your sense of purpose, or your Ikigai (see below), is worth up to 7 years of extra life expectancy.
80% Rule – Eat until you're 80% full, fast, and eat your smallest meal in the late afternoon or early evening
An overarching thread Buettner found was that many centenarians never retire. They work not because they have to, but because they want to. It keeps their mind, body, and soul active.
The key to never retiring?
Find the work you're most passionate about. The work that results in timelessness, selflessness, and effortlessness. The kind of work that doesn't feel like work.
"The meaning of life is to find your gift.
The purpose of life is to give it away."
– Pablo Picasso
Here's a place to start:
Check out this clip

from

Pig

starring Nicholas Cage. Watch the whole ~ 6 minutes (if you're short on time, start at minute 4) and write down your most immediate thoughts. You'll find a new takeaway every time you watch it.


Discover your "reason for being" - your

Ikigai.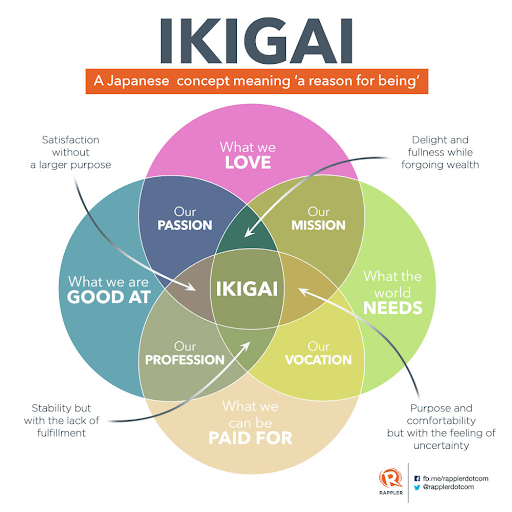 ---
Channeling Picasso for 2022 Planning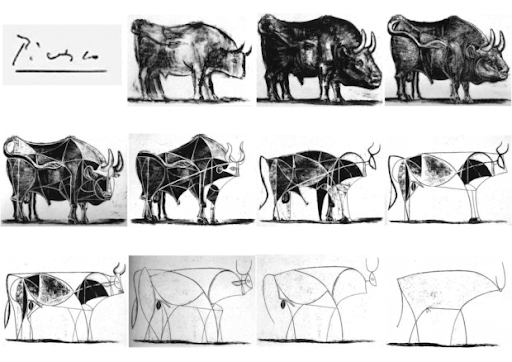 In search of the truest essence of the bull, Pablo Picasso created Bull, a series of eleven lithographs in 1945. It depicts the bull at various stages of abstraction, starting with a fairly realistic depiction and ending with nothing but a few lines. Get the full scoop here.
Picasso's bull series symbolizes how to distill an abstract and complex idea down to its core. This concept is relevant in business, especially during the yearly planning process where leaders are tasked with taking all of the ideas, disparate plans, hopes and dreams – and boiling it all down into a simple plan that is easily understood.
In our experience, very few leaders get fired up about strategic planning. They often fall into traps that result in a less than ideal plan for the upcoming year.
Forbes outlined the five biggest mistakes leaders make when putting pen to paper. In our 20 years of consulting, we'd have to agree that most strategic business plans are not:
Clear or concrete:

Avoid fluffy, abstract "strategy speak" that lacks substance

Distinctive:

Try a unique approach, instead of a repurposed past strategy

Coherent:

Simplify disconnected and disparate ideas into a cohesive plan

Convincing:

Get people fired up and inspired to be co-pilots on the adventure

Actionable:

Spell out what's needed to bring the strategy to life
To help leaders with this process, SHIFT created the RESET Playbook – a fan favorite every year. Hundreds of our clients have gone through it individually, and have also used it with their team members to be inclusive in the planning process.
The RESET Playbook is an easy 3-step exercise that will advance your organization's evolution in the year ahead.

BONUS: Looking for more tools to help bring your strategic plan to life? Check out how Latch inspires disengaged employees to become high performers. It's all about authentic connection.
---
You're Never Too Old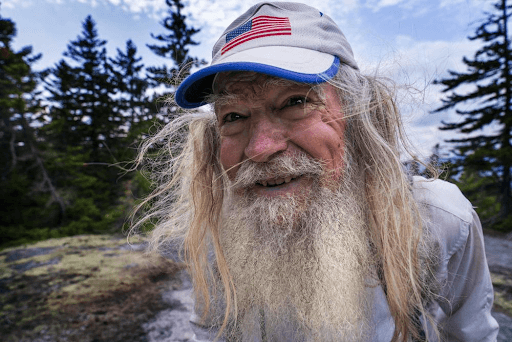 "It is never too late to be what you might have been."
– George Eliot
Like a fine wine, success tastes sweeter over time. Not every actor got started on Disney Channel as a kid and not every successful entrepreneur's first idea was their best idea.
There are many household names that got their first break much later in life. Here are a few of our favorites:
Vera Wang was a figure skater and journalist and entered the fashion industry at age 40
Samuel L. Jackson got his first starring role at 46 years old
Charles Darwin was 50 when he published "On the Origin of the Species"
Sam Walton founded Walmart at 44 years old
Martha Stewart published her book Entertaining at 41 years old
Stan Lee, the beloved comic book creator, caught his big break at 40 years old

It's not just the rich and famous who find success later in life.

MJ Eberhart, who goes by the trail name Nimblewill Nomad, became the oldest person ever to complete the 2,193-mile Appalachian Trail at age 83 (his pic is above!)

51 years after running the first NYC Marathon in 1970, Larry Tractenberg finished this year's NYC Marathon in just over five hours!

105-year-old from Baton Rouge is the oldest competitive runner in the world. The fastest woman in the world? Maybe not. The fastest 105-year-old woman in the world? Julia "Hurricane" Hawkins is your woman.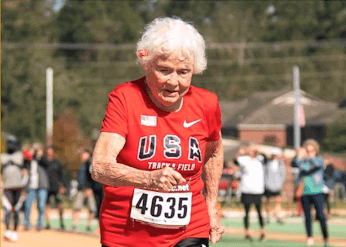 Maybe we're all just getting started and our best days are ahead.

The good news is that we all get to choose what we believe to be possible.
---
Join our Stories that SHIFT Newsletter
Subscribe to get your weekly dose of inspiration, stories, resources, and entertainment delivered straight to your inbox every week. You'll be happy you did!