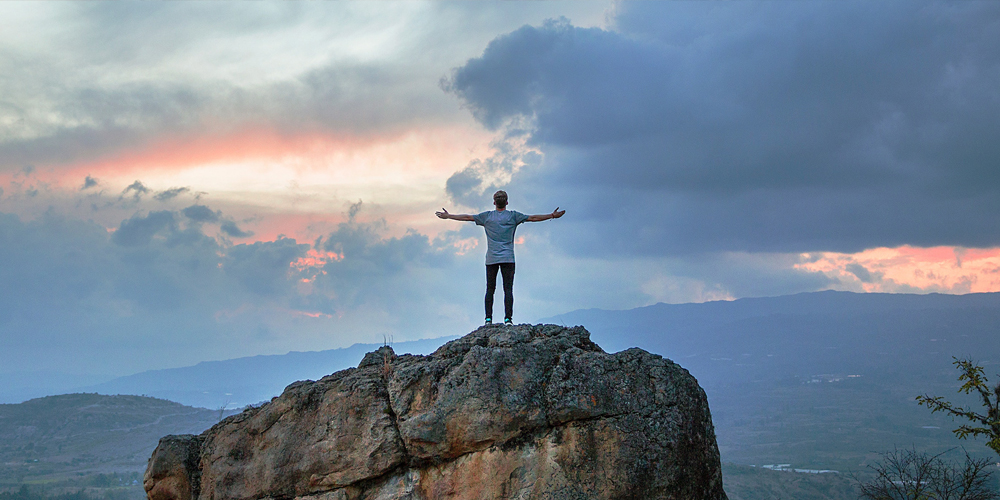 "Once you stop learning, you start dying."
In seven simple words, Albert Einstein relays a very powerful message: Learning is life's most important nutrient; without it, we lose our sense of purpose and being. In essence, learning is life's greatest weapon against the enemy of apathy.
No one understands this more than Chris Wilson, author of The Master Plan and former 16-year inmate in Maryland's prison system. Growing up in Washington D.C., Chris was exposed to extreme poverty, gun violence, drug addiction and abuse. At age 17, he was convicted of a federal crime and sentenced to life in prison. At this point in Chris' life, it would have been easy to give up, succumb to the life sentence he received, and let apathy take over. However, a seed was planted deep inside Chris, one that became easier for him to grow than suppress: the seed of lifelong learning.
This mindset fueled his actions and behaviors and drove him to create, what he called, his Master Plan. This Master Plan was more than just a checklist of things that he wanted to accomplish in his life, it served as his lifelong learning curriculum, and more so, it served as his lifeblood to getting out of prison. During his time in prison, Chris:
Earned his GED
Started an in-prison book club and career center
Learned multiple languages
Passed all of his vocational classes
Was accepted into college, and eventually graduated with a Bachelor of Science
None of this would have happened without having a curious mind - one that never settles on the current state, always pushes beyond the status quo, and one that lives in the world of permanent beta. This curious mindset and his persistent drive eventually led to Chris' release 16 years after entering the federal prison system.
Hear more from Chris Wilson about his story and pursuit of his Master Plan on our Shift Happens podcast.
Staying Focused
Recently, I attended a conference where Chris was the keynote speaker. When asked how overcame his barriers and persevered through adversity, three themes emerged – lessons that we can all benefit from when thinking about our own professional and personal path:
Clarity
Once Chris decided that he wasn't going to let prison get in the way of living his life, he became abundantly clear on what was most critical for him to achieve and how he was going to get there. This meant more than just stating his goals, but putting pen to paper and vividly detailing out his Master Plan. Although his plan evolved over time, he never lost site of what he had set out to achieve. The plan became the blueprint to how he lived his life.
What can we learn from this? Don't just know your goals, write them down. Research shows that people who vividly describe their goals are almost 1.5 times more likely to successfully accomplish their goals. The simple act of writing down goals becomes an organic accountability system for yourself and provides a written roadmap to get you where you want to go.
What else can we take away? Don't let adversity paralyze you. It would have been easy for Chris to assume he was never getting out of prison and ignore the dreams he had, but he didn't. Instead he let adversity fuel his actions to do something – as big or small of a goal as it was (one of his goals was to learn to tie a tie) – rather than doing nothing. Doing something is always better than doing nothing.
Curiosity
A curious mind is a liberating mind. It allows you to break free of the current way of thinking and explore new territory. It empowers you to explore and experiment with the unknown and make mistakes along the way. Chris was in prison for almost 5,900 days. To his fellow prisoners, the days were monotonous – the same people, the same food, the same scenery — but not for Chris. Each day was a new opportunity to learn something new. He wanted to graduate high school, so he earned his GED. He loved reading, so he started a book club. He wanted to be an entrepreneur, so he started a photography business. None of this would have happened if he wasn't a lifelong learner.
What are you doing to break free of your current way of thinking? This is not to assume that how you think now is wrong or bad, but it risks becoming obsolete as the world around us rapidly changes. We need to keep up by investing in our own learning and development.
At SHIFT, we help leaders think about their development and growth plan. We help them get clarity on how they are going to develop, so that they can, in turn, help their people develop. Implementing a learning and development program in a workplace is the single-most important thing leaders can do for their people. The data proves it.
42 percent of employees say learning and development is the most important benefit when deciding where to work
Businesses with a strong learning culture enjoy employee engagement and retention rates around 30-50 percent higher than those that don't
40 percent of employees will leave an organization after the first year if they don't receive the necessary job training they need
To learn more on how you can inspire lifelong learning among your employees and develop an effective learning and development program in your organization, check out our recent Employee Development training webinar. During this webinar, you will learn how learning and development fuels business growth and how to operationalize learning in your business.
Consistency
There is an interesting harmony between agility and consistency – two fundamental aspects of being a learner. On the one hand, you have agility: the ability to think, understand, and move quickly and easily. Having an agile mindset means that you are flexible and willing to try and test new things, even when we know there will likely be failure along the way. On the other hand, you have consistency: steadfast adherence to the same principles, course, form, etc. Chris had to master both – being able to learn and try new things while also being steadfast in his approach to learning. Regardless of the new task or goal he was after, three things remained consistent:
His unwavering discipline – he dedicated the time and he put in the work, regardless of how long it took or hard it was
His growing network – whether he partnered with prison mates who knew a certain skill, or sought outside resources, he knew the power of the collective was greater than the power of one
His insatiable passion to grow – he realized that no matter what he achieved or accomplished in prison or beyond, there was no finish line. He was in constant pursuit of learning and doing more
As leaders, we need to apply these same principles in how we operate and how we coach others. Having the discipline to invest in our learning, leveraging our collective network to expand our knowledge and experience, and tapping into our innermost purpose and passions are fundamental elements to growing ourselves, and ultimately our business.
Keys to Creating a Culture of Learning in the Workplace
Chris created a culture of learning inside the prison walls. He made this a priority, and it eventually led to his release. How can you create a culture of learning in your own organization? Here are four keys to cultivating curious minds in the workplace and prioritizing learning and development:
Model the way: Be a curious leader. Ask questions, and ask the right type of questions that inspire creativity, like "What if?" and "How might we?"
Emphasize learning goals: Reward learning that advances business results
Create space for learning: Empower employees to explore their interests
Hire for curiosity: Seek learners not knowers
Action: What are you doing to inspire lifelong learning in your organization?
Need help navigating the path of effective self and employee development? Join me for a SHIFT exploration session. You'll work one-on-one with me, or a fellow SHIFT expert, to identify where SHIFT can support you in growing your people to grow your business.
Schedule an exploration session today.