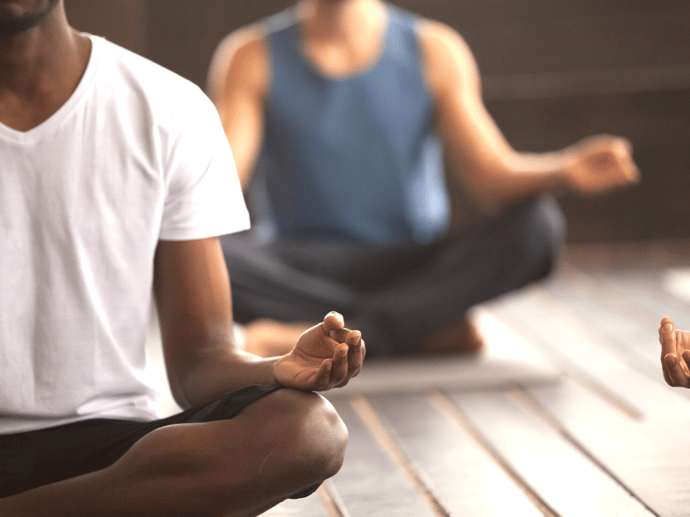 Rich people have money, wealthy people have time.
In most professional services that bill clients by the hour, employees are expected to account for more than 80 percent of their time at the office. Many companies want more, more and more of their employees, without taking into account that people need time to think, reflect, engage, and the space to shift their mindset from the task at-hand to their greater purpose in life and work.
If someone is spending forty-five hours a week at work then, at a minimum, thirty-six of those hours should be spent working.
Workers cannot keep up this pace for long without burning out. Keeping up with this breakneck tempo certainly leaves little time or energy to innovate. If we spend all our time working for others, when and where will we work on ourselves? Not at home after working a nine-hour day (which doesn't even account for the two-hour commute).
In 2009, at the height of the recession, our company hit a wall. With the slowdown in business came the harsh realization that we weren't as good as we thought we were. We had to figure out how we were going to dig ourselves out of the hole and at the same time keep our workers engaged.
How do people get better? How do people become their best?
Some companies have mandatory training once a year. Other companies hold seminars once a quarter. We decided to devote time weekly to focus on ourselves.
Every Friday we reserve time as a team (called "Better You" time) to focus on our whole self and to engage in a company-wide activity that changes from week to week.
Here are a few examples of how we do this:

Massage therapy: Chair massage sign-ups always fill in fast! For years we partnered with a local wellness company to provide pressure point and muscle tension release massages. This one was always a company favorite.
Acupuncture: The fourth Friday of every month, we have an acupuncturist come for a few hours. Our team sometimes does small group sessions, chatting and catching up with needles in their ears, cheeks, or hands while sitting on our den couches; others choose to enjoy the benefits while tapping away at their keyboards.
Yoga: We have a few certified yoga instructors on our team, so it's no wonder we've introduced a holistic approach to working and wellness into our culture. Whether stretching and bending to break up long meetings or enjoying a 60-minute instructor led session as a team, yoga is a regular routine for most of us here at SHIFT.
Meditation: This practice has been proven to reduce stress, improve sleep, and elevate focus. As a team, we've done quiet group meditation, expert led meditation, Zoom meditation, and even gong sound therapy.
Community service: Some weeks we will serve the community, handing out meals to Baltimore's homeless, planting community gardens, or creating hand-drawn motivational notes to pair with lunches for under-served youth. Giving back to the community that surrounds us has always been and will always be an important part of our mission.
Expert speakers: We've invited speakers of all kinds to share their insights with us. From tech and innovation to family balance and happiness, we've hosted guest speakers to foster professional and personal development.
These are just a few examples of how we help our team slow down, fill their cups, and prioritize their health and wellness so that they can show up each day as their best selves and feel ready to serve and support our clients.
We've been observing these mindful Fridays every week for the last seven years. For the last five years, our company has been named a best place to work. Being able to balance a great culture, a highly engaged and high performing team, and happy clients isn't always easy, but it's always been critical to our success.