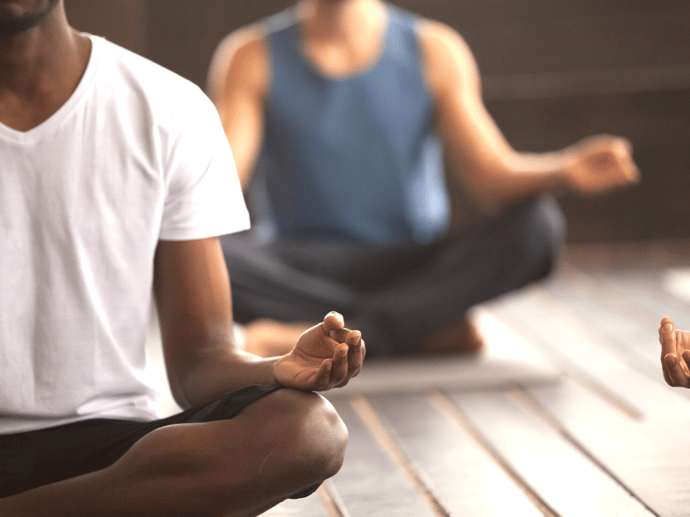 In most professional organizations that bill clients by the hour, employees are expected to account for more than 80 percent of their working hours.
Regardless of industry, many companies want more from their employees without taking into account that people need time to think, reflect, and engage with tasks that relate to the work but may not always involve actually putting fingers to keyboards.
Despite the evolution of work and our perception of how it should ideally function, this is especially true now, as we face an ever-changing and highly transitional work climate often marked by uncertainty, distractions, and a new pressure to perform in less-than-ideal conditions, including our workspace itself.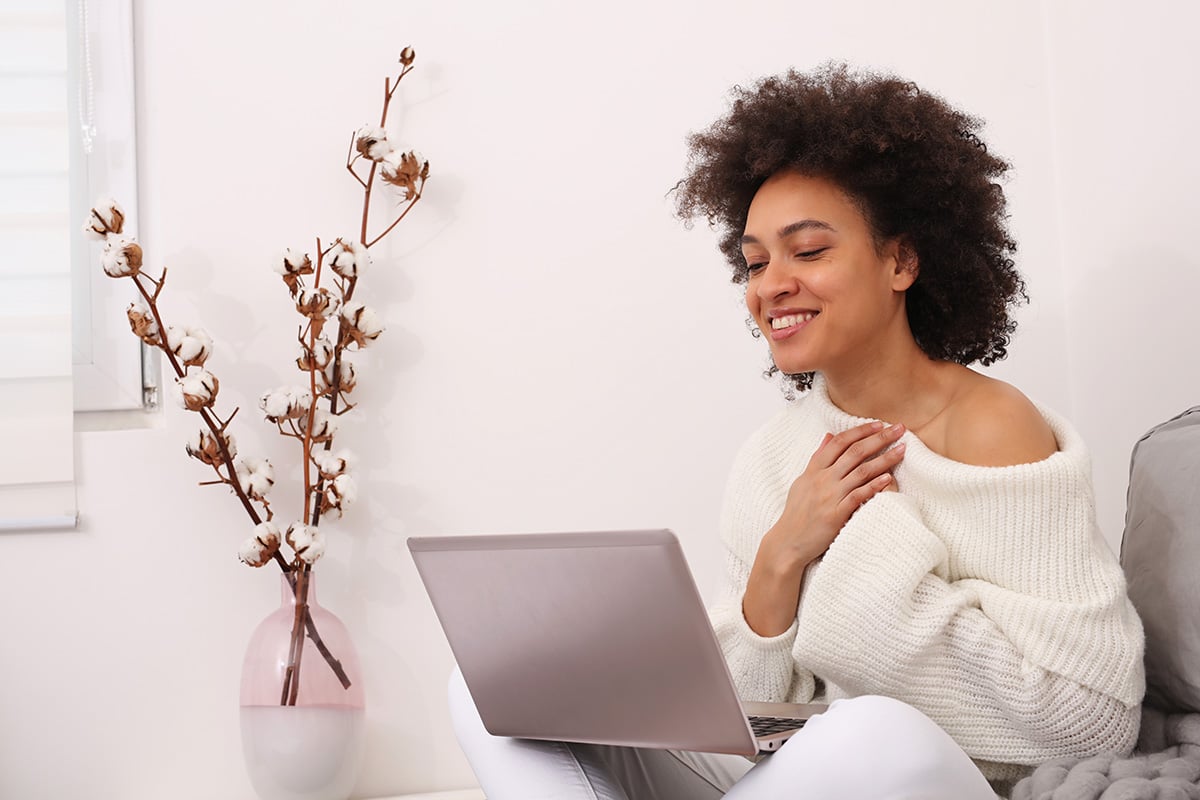 While basic math can tell employers that workers should account for 32 of their 40 working hours, it's unrealistic to expect employees to keep up this pace for long without burning out—and that breakneck tempo certainly leaves little time or energy to innovate. If we spend all our time working for others, when and where will we work on ourselves?
Now, this may not seem important but consider this: when people aren't at their best mentally, emotionally, and physically, they have an incredibly difficult time performing at their highest level—whether that's showing up for colleagues, clients, or even just themselves.
So the question is, how do people get better? How do people become their best?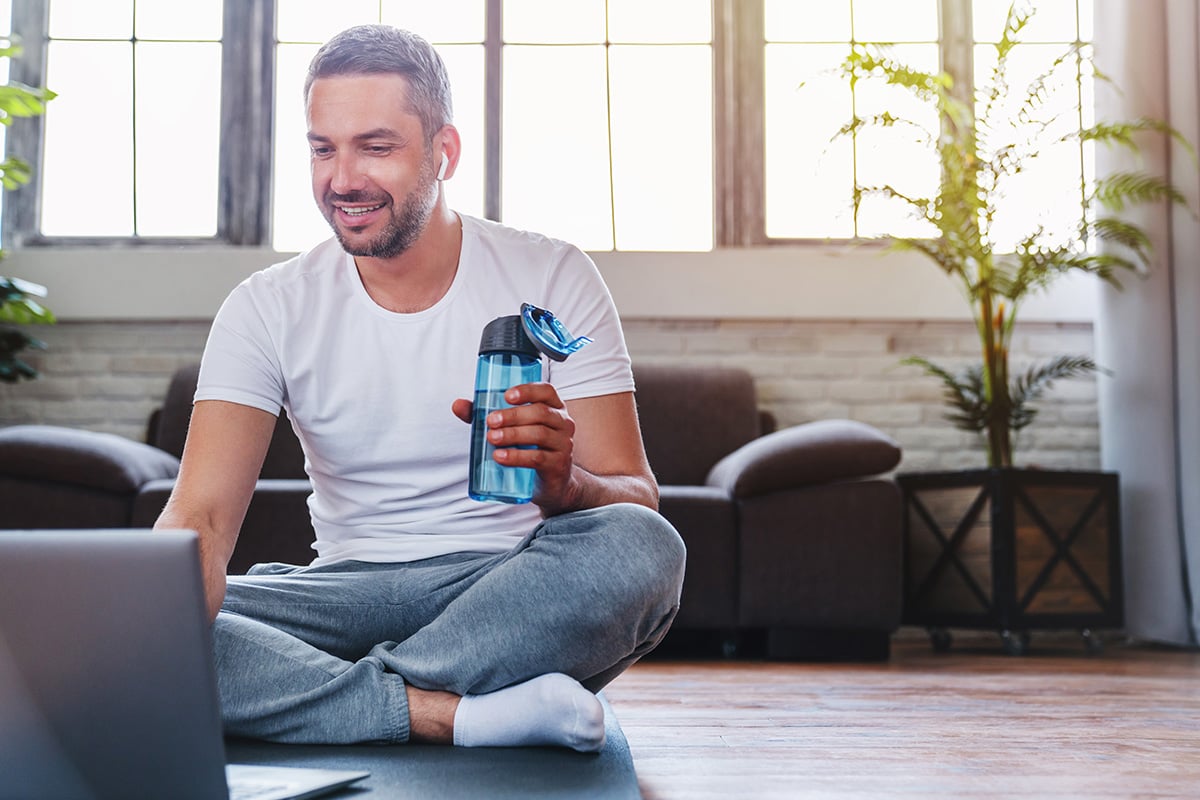 At the height of the recession in 2009, our company hit a wall. With the slowdown in business came the harsh realization that we weren't as good as we thought we were. We had to figure out how we were going to dig ourselves out of the hole and at the same time, keep our workers engaged, healthy, and productive.
Now, in 2021, with a global pandemic still threatening the very way we work and live, many organizations are experiencing similar circumstances.
In 2009, we made transformations to meet the needs of our team and clients head on by changing the way we approached self-care. Over time, it's evolved into something that's helped us cope with the current pandemic. And it's for that very reason that we hope it can do the same for you—and rest assured, every bit helps.
For instance, every Friday we reserve time as a team (called "Better You" time) to focus on our whole self and to engage in a company-wide activity that changes from week to week. While these activities look different now with social distancing and a more widespread work-from-home culture, they've worked for us, and hopefully they can get the juices flowing for you, your team, and company too.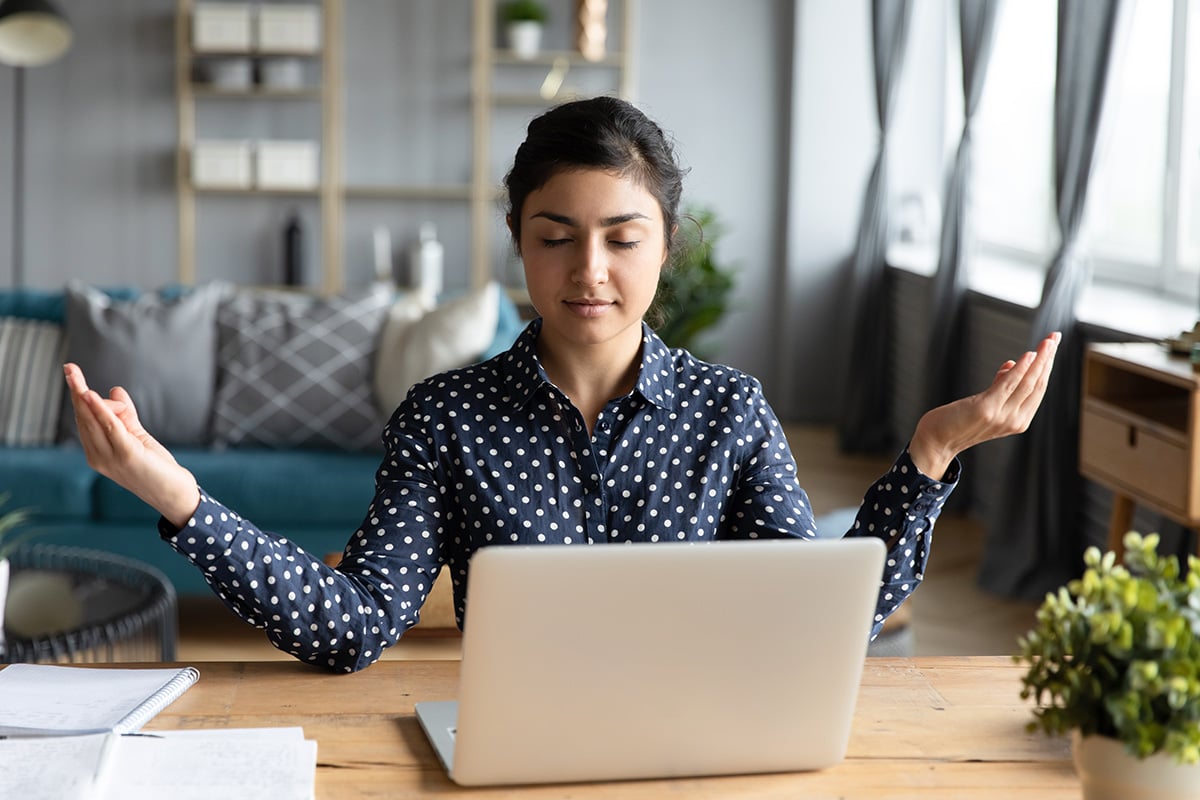 Here are a few examples of how we have done this:
Massage therapy: Chair massage sign-ups always fill up fast! For years we partnered with a local wellness company to provide pressure point and muscle tension release massages—always a company favorite.
Acupuncture: The fourth Friday of every month, we had an acupuncturist come in for a few hours. Our team sometimes does small group sessions, chatting and catching up with needles in their ears, cheeks, or hands while sitting on our den couches; others choose to enjoy the benefits while tapping away at their keyboards.
Yoga: We have a few certified yoga instructors on our team, so it's no wonder we've introduced a holistic approach to working and wellness into our culture. Whether stretching and bending to break up long meetings or enjoying a 60-minute instructor led session as a team, yoga is a regular routine for most of us here at SHIFT.
Meditation: This practice has been proven to reduce stress, improve sleep, and elevate focus, all crucial benefits during this stressful time. As a team, we've done quiet group meditation, expert led meditation, Zoom meditation, and even gong sound therapy.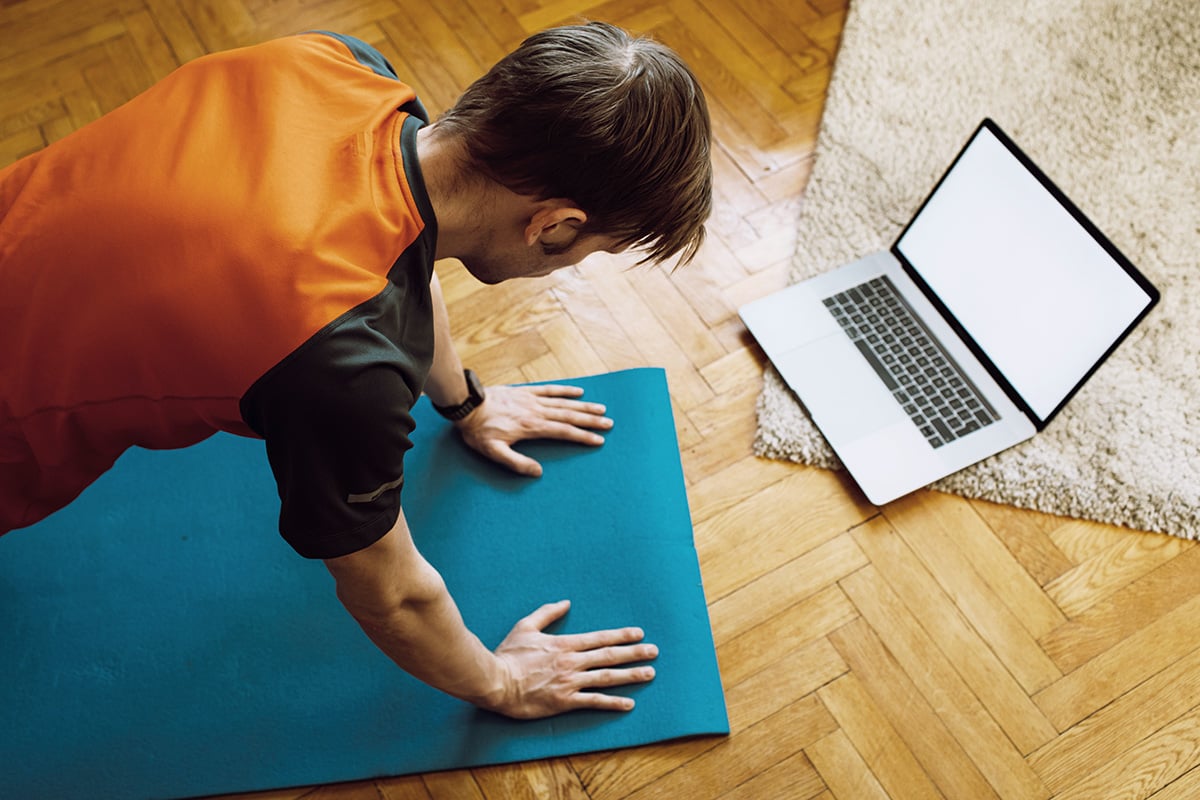 Community service: Some weeks we have served the community, handing out meals to Baltimore's homeless, planting community gardens, or creating hand-drawn motivational notes to pair with lunches for under-served youth. Giving back to the community that surrounds us has always been and will always be an important part of our mission, and stands as a constant reminder that helping others often also helps ourselves.
Cuss and fuss: To give people an unobstructed opportunity to speak their minds, we held space for "cuss and fuss" sessions during the beginning of the panic to allow employees to vent their frustrations and have some weight lifted during a time they needed it most.
Marks of appreciation: Knowing how stressful the circumstances were for many employees, especially early on in the pandemic, we made sure to mail our team masks, hand sanitizer, and other gifts in an effort to ease their worries while also showing them how much we appreciated their effort, patience, flexibility, and input.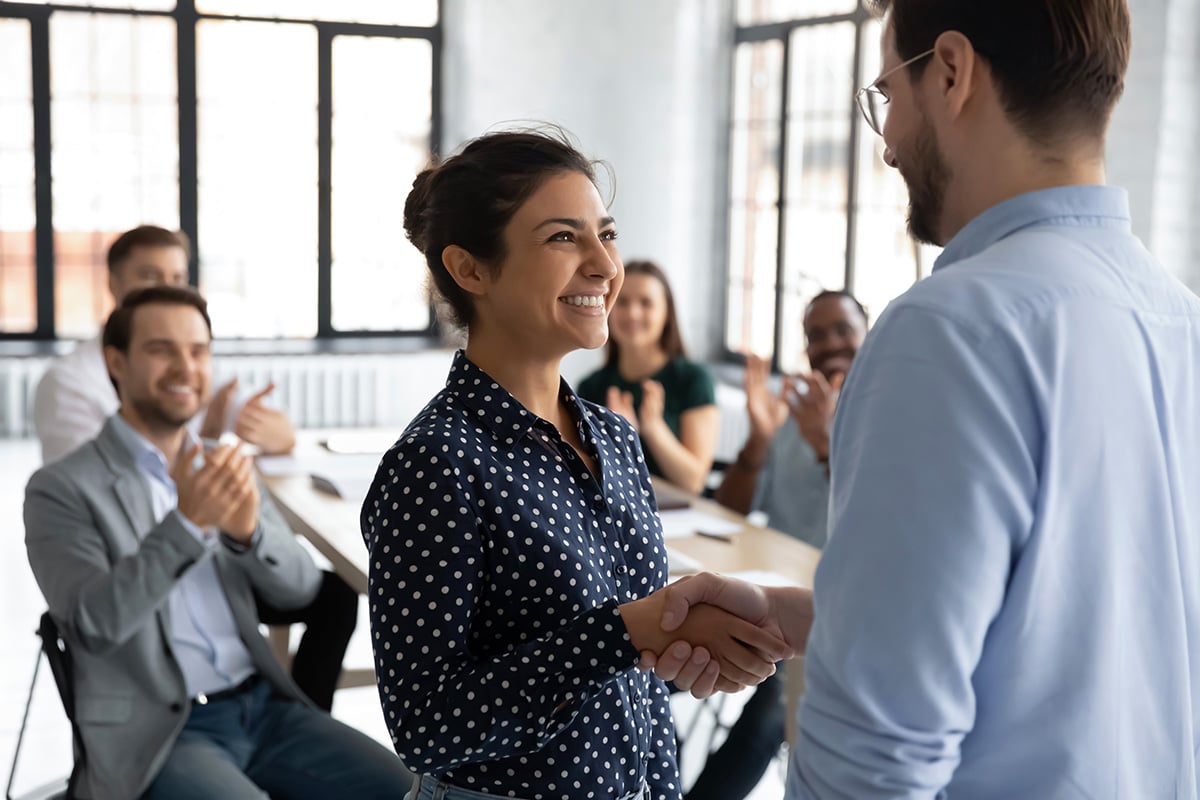 These are just a few examples of how we help our team slow down, fill their cups, and prioritize their health and wellness so that they can show up each day as their best selves and feel ready to serve and support our clients. With so many companies turning to remote work these days, some of these company-wide activities might look a little different. It could still include yoga, or a broadcasted expert speaker. A good way to figure out what might work best for your company is to ask your employees what they want and what they need—then find a helpful way to accommodate their requests.
To put it all into perspective, we've now been observing these mindful Fridays every week for the last seven years. For the last five years, our company has been named the best place to work. Being able to balance a great culture, a highly engaged and high-performing team, and happy clients isn't always easy, but it's always been critical to our success.
Activate Your Hour of Power
The Hour of Power allows you to not only manage your time, but your energy. More importantly, this regular practice enables and empowers you to focus on only your most pressing priorities. The Hour of Power creates a rhythm for how you approach each day, and connects to your personal and professional objectives and goals.