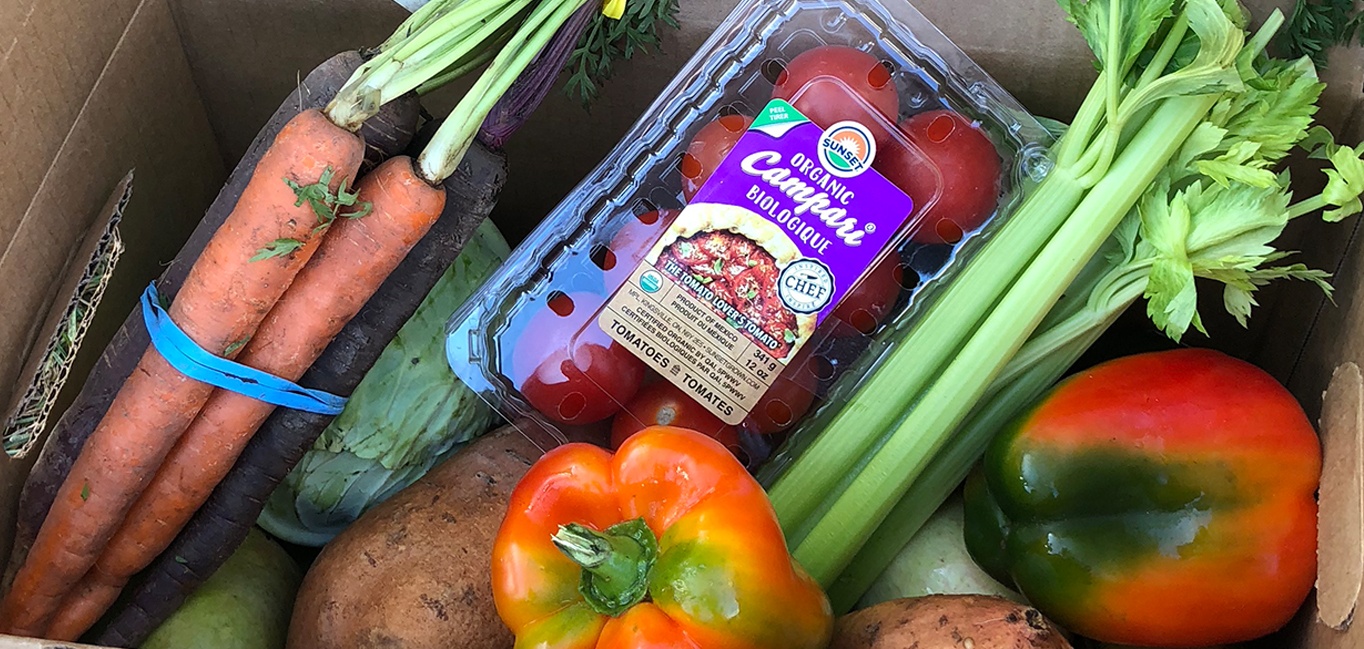 Can you solve food waste and hunger from your doorstep? Our friends at Hungry Harvest think so.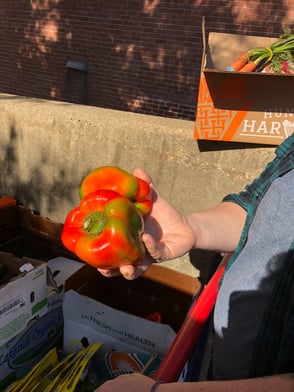 Hungry Harvest is a farm to doorstep produce delivery service on a mission to end food waste and hunger. Every delivery rescues at least 10 lbs of fruits and vegetables that have been deemed too 'ugly' by grocery store standards — off-size, off-colored, or even overproduced. To date, Hungry Harvest has rescued more than 10 million pounds of food.
The company has seen remarkable growth and a tribe-like following of customers who believe in Hungry Harvest's convenient, sustainable approach to healthy eating. The company has even been able to expand delivery service and is available in Maryland, Washington, DC, Virginia, Pennsylvania, Florida, North Carolina, and Michigan.
An Entrepreneur With A Mission
It started with our SHIFT Society member, Evan Lutz. Evan launched Hungry Harvest from his dorm room basement at the University of Maryland with the big idea to rescue the six billion pounds of produce that's wasted each year in the U.S.
In 2014, we met Evan and the Hungry Harvest team at the Conscious Venture Lab in its second round of cohort companies. Since completing the cohort, he earned a deal on Shark Tank, and went on to win Beta City in 2017.
While providing farm fresh finds to customers, Evan's team has also donated over 850,000 pounds of produce to hunger-solving organizations.
We joined them as they kicked off their first hunger-focused market of the season at the St. Agnes Health Institute, which is one of their 17 community markets in partnership with Produce in a SNAP. This partnership offers fresh produce in communities with limited food access, and accepts cash, credit, and SNAP/EBT (Maryland's Food Supplement Program).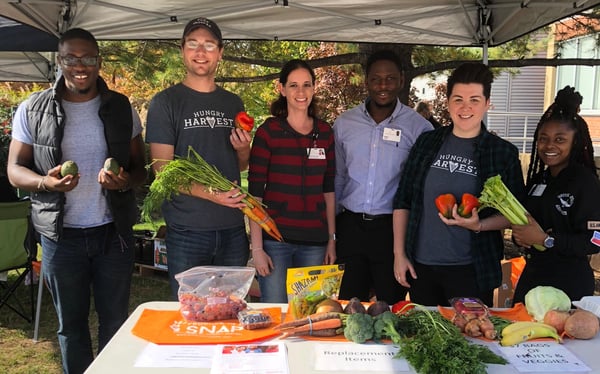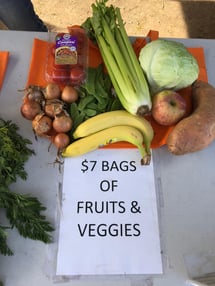 For just $7, customers get 8 -10 pounds of produce, which includes all of these fruits and veggies (a $15 value at most grocery stores).
Overall, the Produce in a SNAP partnership has:
Donated 25,112 bags provided at a low cost

Subsidized 248,994 pounds of food
Impacted more than 4,889 people
Ending Food Waste Starts With You
Hungry to help? Now through November 9th, for every new sign-up that uses the promo code THANKSGIVING we'll donate an additional $10 worth of produce to help our hunger relief partners to get more fresh food on the table for everyone this holiday season.
Sign up now to get your first box, by visiting: https://shop.hungryharvest.net/
To make a direct donation, by visiting: https://bit.ly/2RjIXrR.
Inspiration For Your Hungry Harvest Box
Emily Frigon, avid food blogger and DC Market Coordinator at Hungry Harvest, has a six-ingredient sweet treat for breakfast, lunch AND dessert. This Hungry Harvest recipe is an easy fall snack that's packed with autumnal flavors and takes less than 30 minutes from start to finish.
Want more delicious veggie-based recipes? Follow Emily on Instagram @garlic_head or https://garlic-head.com/.
Baked Granola Pears

At a Glance

Author: Emily
Recipe type: Snack, Dessert
Prep time: 5 mins
Cook time: 20 mins
Total time: 25 mins
Serves: 4

Ingredients


- 2 ripe pears (Bosc or Asian)
- ¼ tsp cinnamon


- ¼ cup crushed walnuts*

- ¼ cup rolled oats*
- 2 TBS uncooked quinoa (optional)*
- 1 TBS oil or applesauce*


- 1-3 TBS Maple syrup, agave, or honey if not vegan (to taste)
Method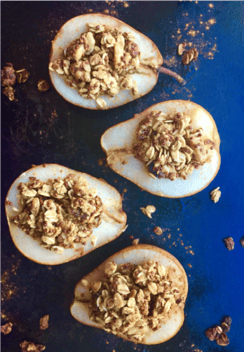 1. Preheat your oven to 350 degrees F.

2. Slice each pear in half and place upright onto a lightly oiled baking sheet. Using a teaspoon or melon baller, scoop out pear seeds + some inside flesh so there is a nice cavity for the filling.

3. In a small bowl, mix together cinnamon, walnuts, oats, quinoa if using, oil/applesauce, and maple syrup. If you'd like to use store bought granola, that's fine too!

4. Scoop oat mixture into each pear, stuffing down as much as possible. You may have some leftover; feel free to add this to the side of the baking sheet to crisp up.

5. Sprinkle with more cinnamon + maple syrup if desired and bake for 20 minutes. Best enjoyed warm.

6. *Feel free to substitute store-bought granola if it's on hand.
Find More Hungry Harvest Recipes
Want a few more Hungry Harvest recipes? Interested in joining the movement towards a world without food waste and hunger? Keep up with Hungry Harvest by visiting their blog.